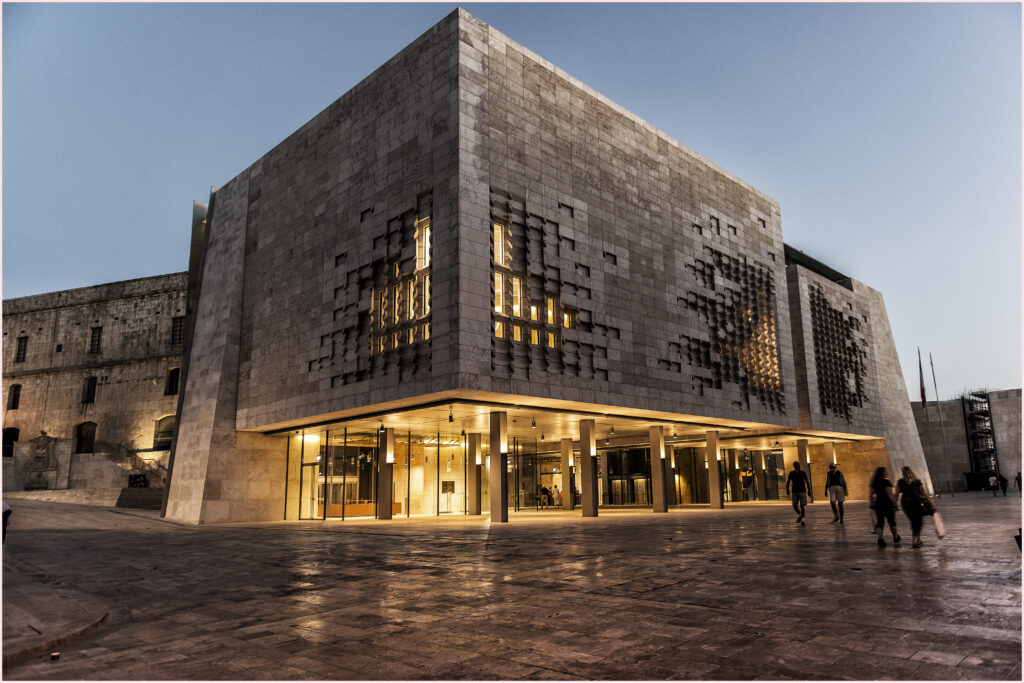 Photo: Valletta Parliament Buildings
Explore the wonders of Malta through our gallery of attractions. Each image in our collection is a window into the island's rich history, breathtaking landscapes, and vibrant culture. From the ancient megalithic temples to the crystal-clear waters of the Mediterranean, our gallery provides a glimpse of the diverse experiences that await you in Malta. Discover the beauty and charm of this enchanting destination and start planning your unforgettable journey with us.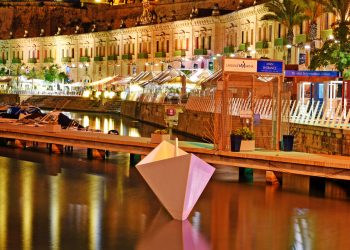 An award winning promenade in Floriana that features 19 beautifully restored 18th century baroque warehouses that stretch along the water's edge with a backdrop of historic bastions and fortifications. These buildings have been transformed into a variety of lively bars, restaurants & retail outlets with diverse services on offer.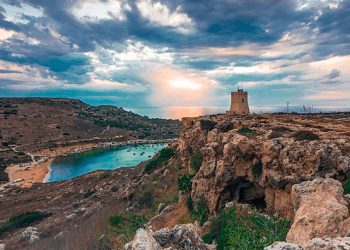 A splendid beach in the North West coast of Malta. Glorious cliffs and clays slopes surround the beautiful red sends and the endless clear seas in a truly spectacular setting.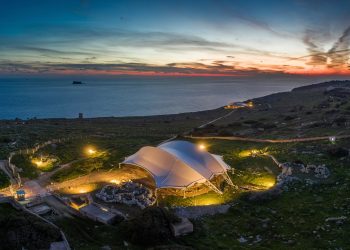 One of the most ancient religious sites on Earth, described by the World Heritage Sites committee as a "unique architectural masterpiece", Hagar Qim is a UNESCO world heritage site that features a megalith temple that dates back to 3500 BC.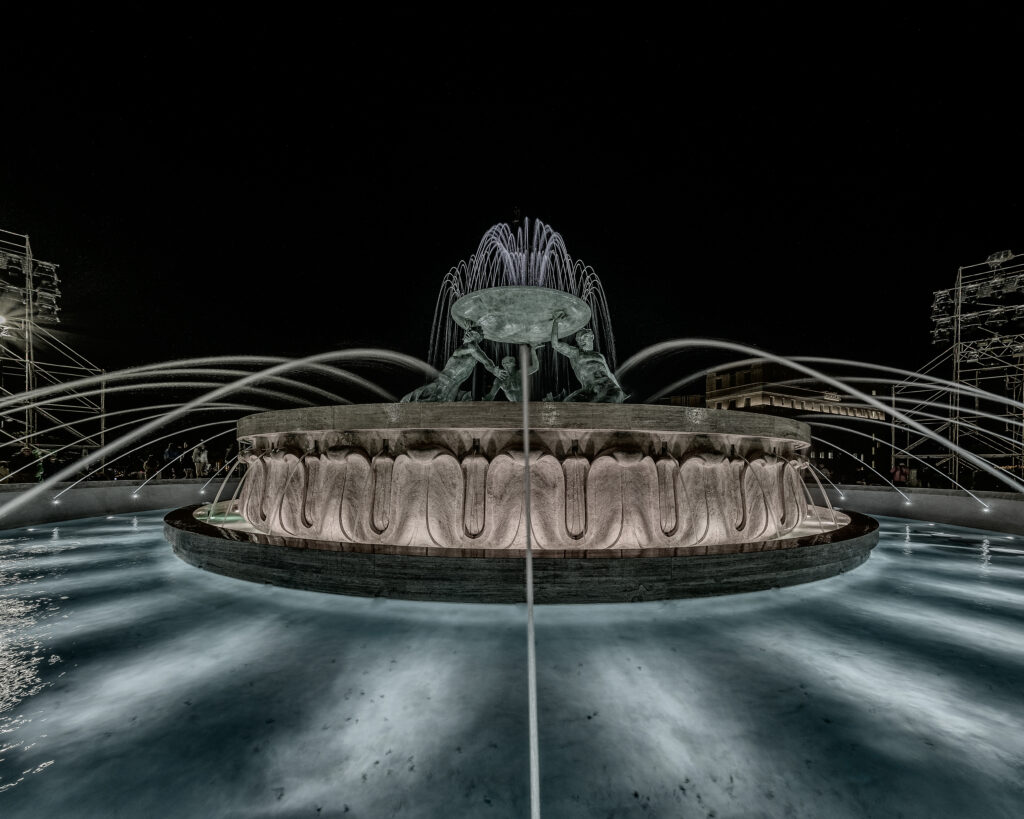 Triton Fountain (Valletta)
An iconic landmark that represents Malta's indelible link with the sea. The fountain consists of three bronze mythological Tritons holding up a huge basin balanced on a concentric base. The posture of the tritons, the water jets and the lighting give a sense of strength and spiral movement which contributes to the monumentality of the fountain.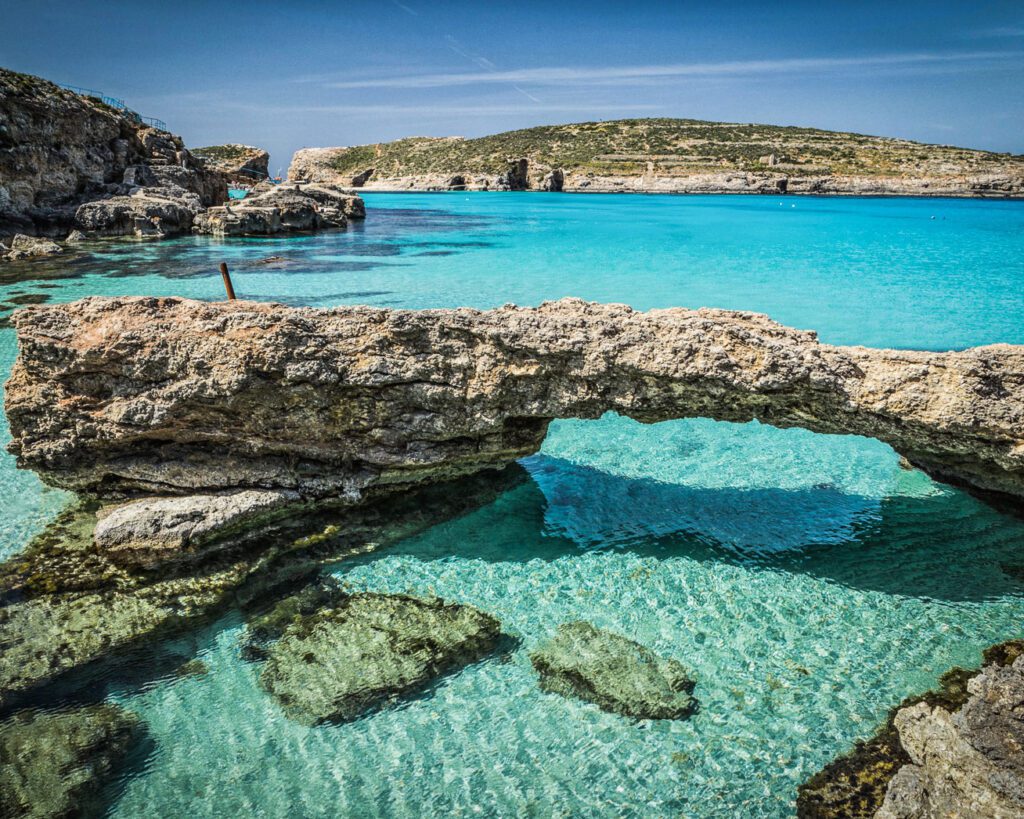 A spectacular natural pool in the island of Comino. You'll be amazed by the crystal clear turquoise blue shallow waters surrounded by jagged cliffs. Enjoy swimming, snorkelling, and diving in a setting that truly resembles heaven on earth.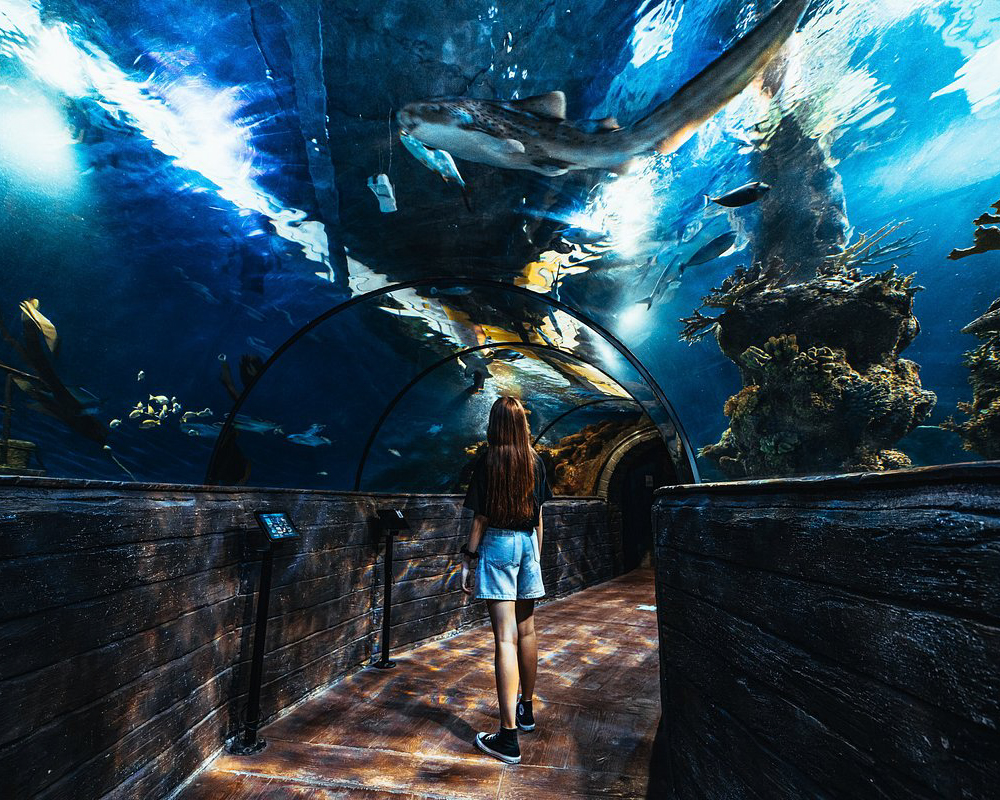 The Malta National Aquarium hosts over 50 tanks and 250 species, including reptiles, insects and amphibians, among others, as well as Mediterranean fish, including fish commonly found in Malta's waters, and replicas of ancient artefacts that can be found near the islands' seas.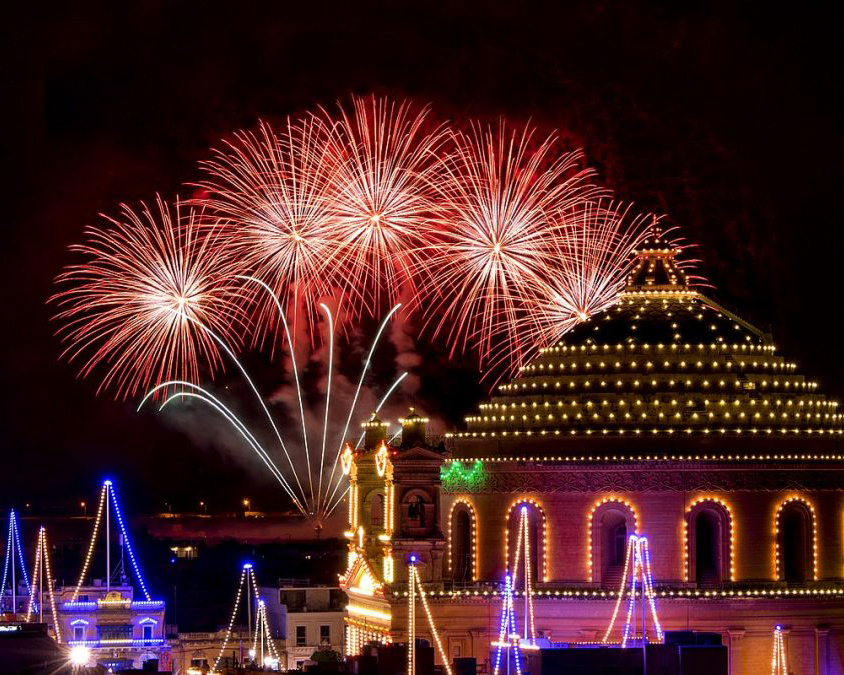 The world's third largest unsupported dome. The Mosta dome was built in 1860 and it took 27 years to complete.  During world War 2, the church was almost destroyed when a 200 kg bomb fell through the dome, landed on the church floor and slid across the floor without exploding! The bomb is now on display in a small museum attached to the church.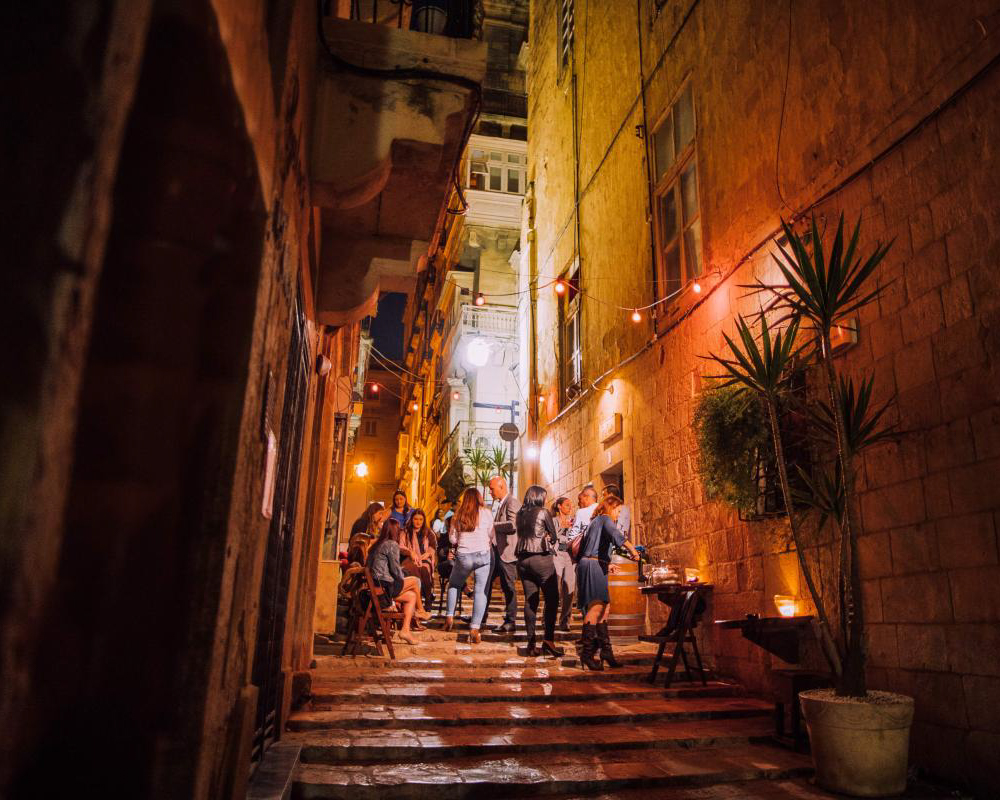 When the sun goes down over the island, the lights come on in the countless cafes, bars, and pubs that fill Valletta's cobbled streets and narrow alleyways. Experience the streets of the capital city as they come alive during the night with music, exciting new bars and elegant nightlife spots.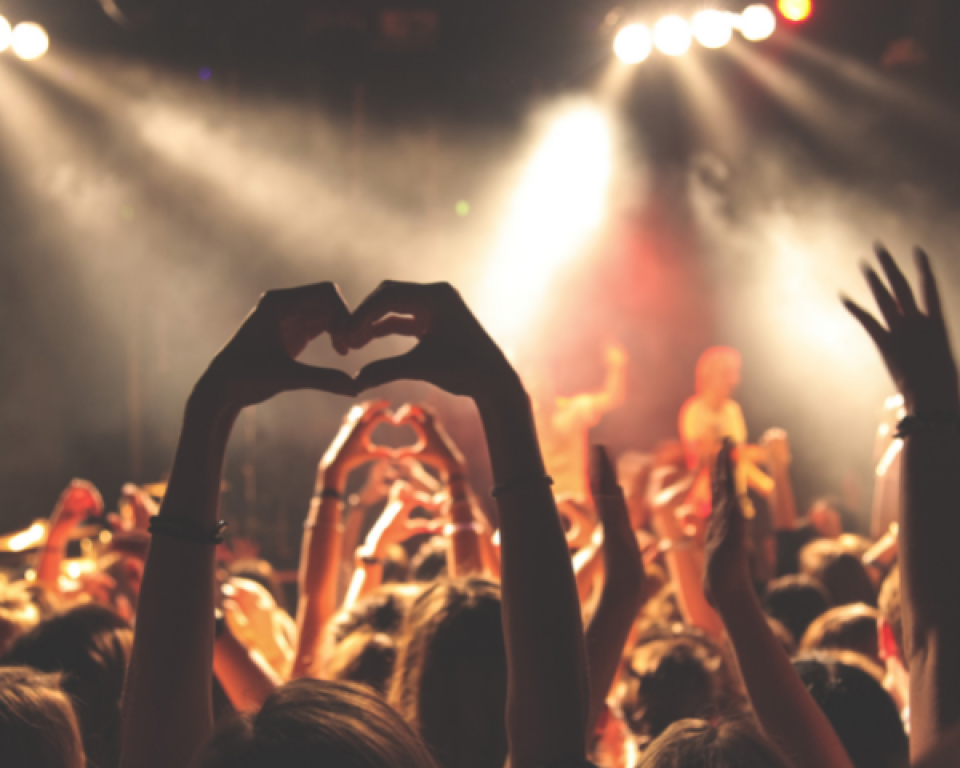 The main nightlife hub in Malta, heavily populated with nightclubs, bars, stripclubs, pubs and restaurants. If you are looking for animated nightlife and want to do some bar hopping, you gotta make it to Paceville. It is the place to be for a wild night out in Malta.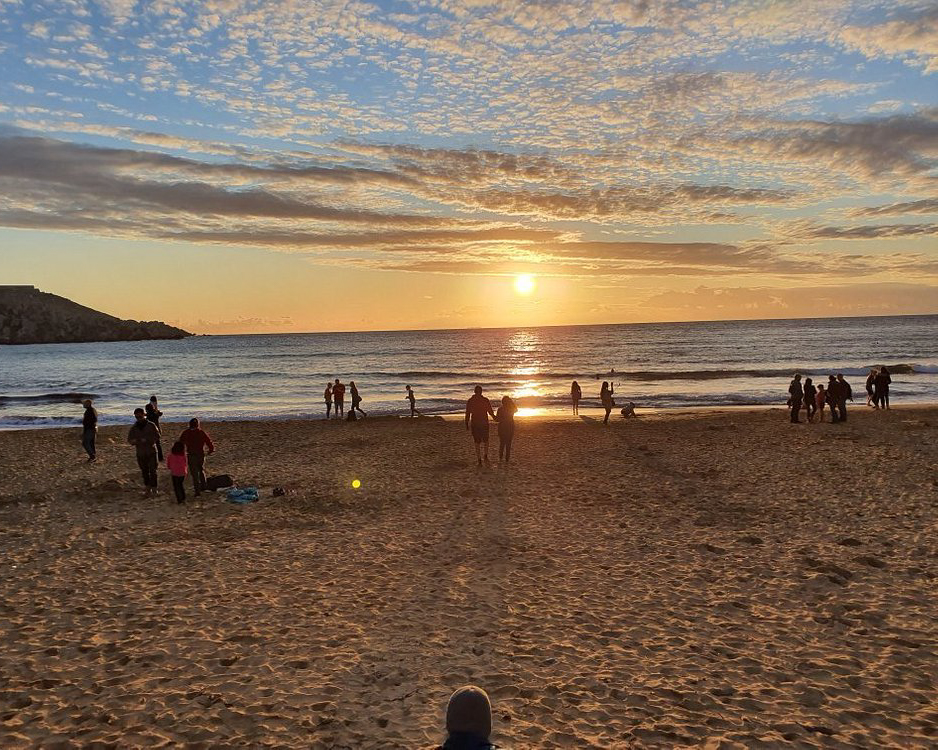 Located in the northern part of the Island, just off the town of Mellieha, Ghadira bay is the largest and one of the most beautiful and popular sandy beaches in Malta. Endless activities await you like windsurfing, kite surfing, canoeing and water-skiing. The shallow water that is ankle deep for about 50 metres out to sea and easy accessibility make Ghadira bay one of the most family friendly beaches in Malta.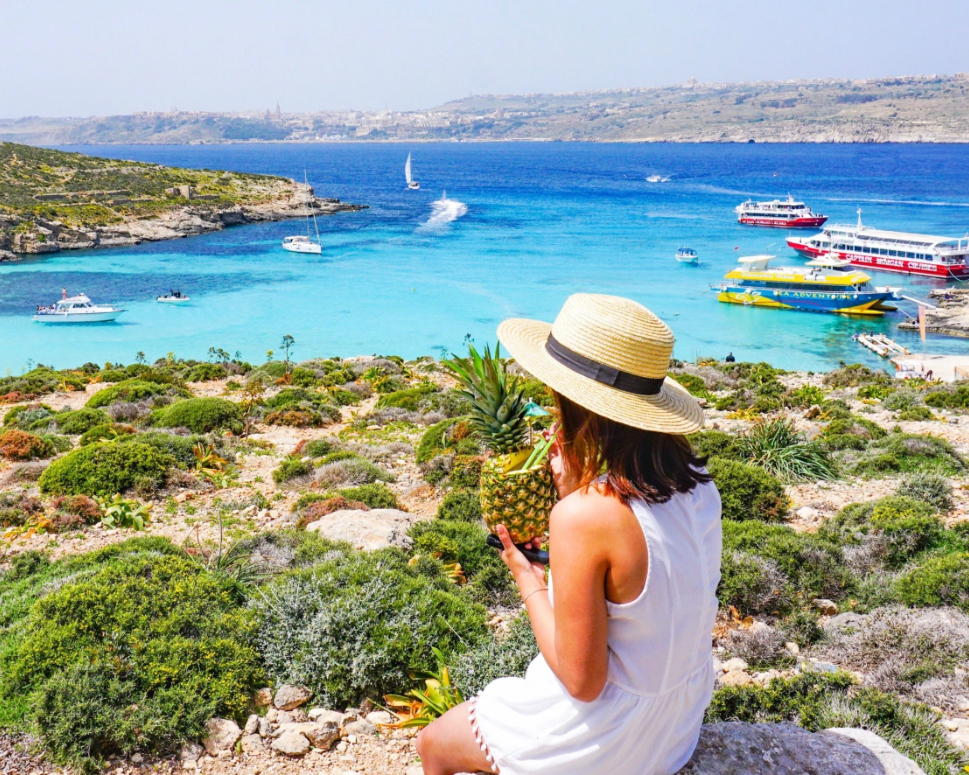 Malta has many beautiful beaches but nothing will prepare you for what the blue waters of Comino will look like. Comino is a true gem located between the islands of Malta and Gozo. Beautiful scenery, combined with natural rock formations of various proportions and the reflective clear waters make the island a must visit for swimming and for hiking.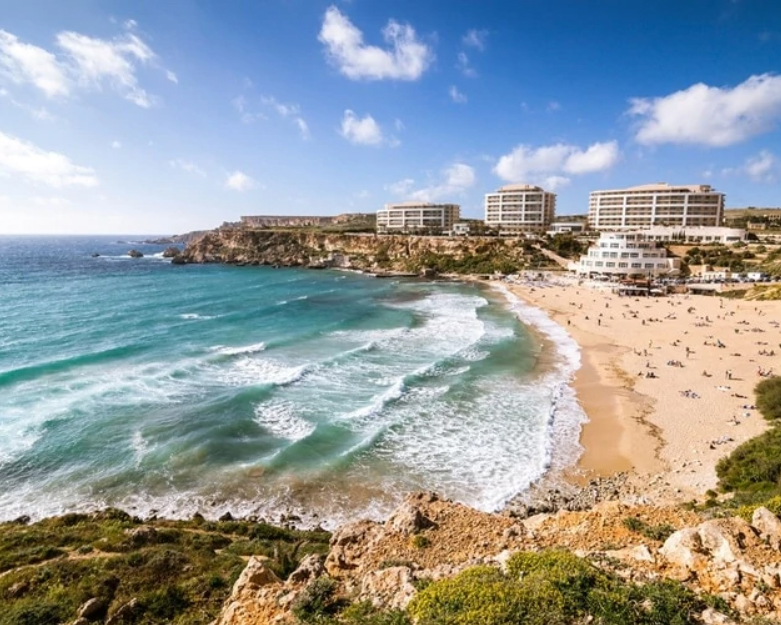 One of Malta's most delightful swimming spots. Surrounded by glorious golden dunes, the beach is blessed with a vast expanse of silky russet sand, spectacularly clear water and breathtaking views. Easily accessible via a number of bus routes, this delightful bay is one beach you certainly don't want to miss!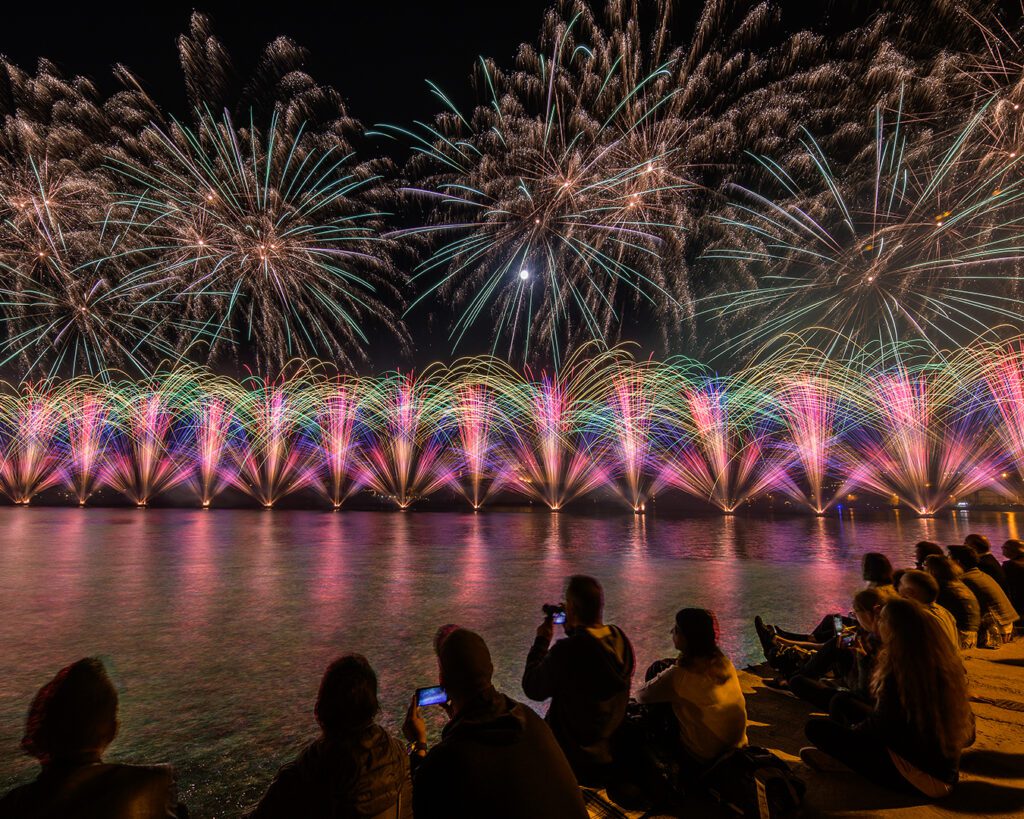 Valletta Fireworks Festival
Fireworks light up the sky in Valletta's Grand Harbour during this spectacular display that is held annually at the end of May. This event commemorates Malta's ascension into the European Union on the 1st of May 2004.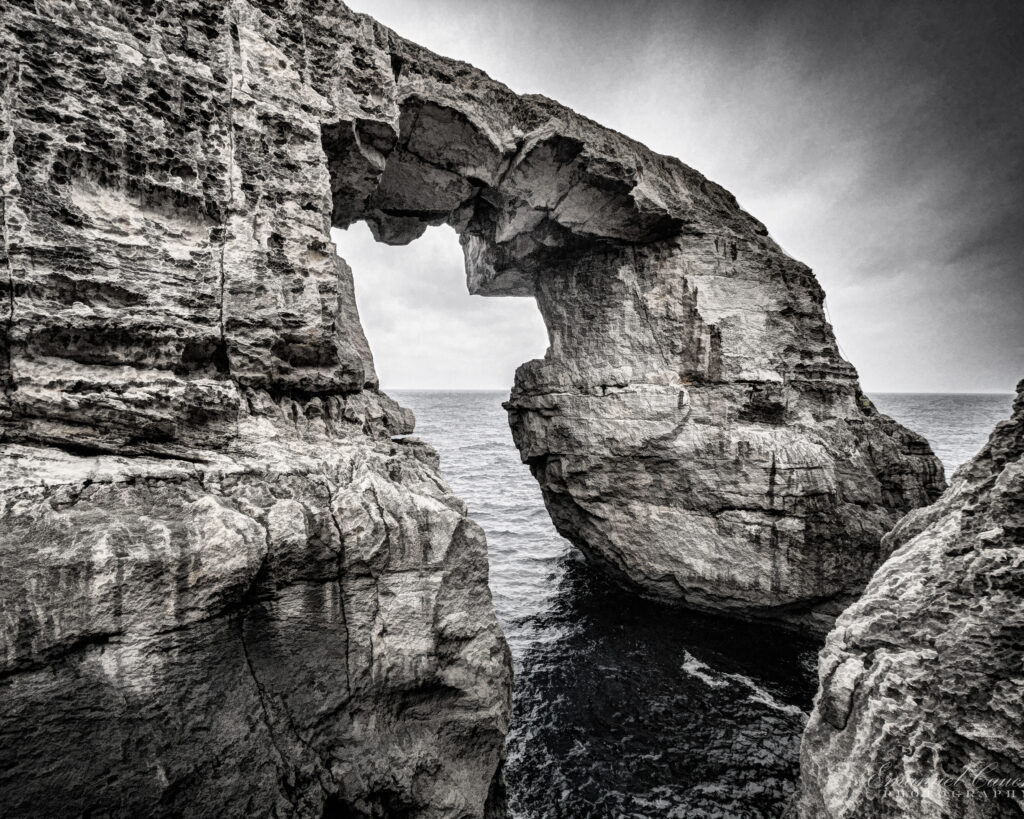 A landmark in the Northern Region of Malta, named after the series of salt pans carved into the limestone, Blata tal-Melħ is a natural beauty with a human touch. The path to the Blata tal-Melħ is best suited to experienced hikers, but intrepid visitors able to venture through the paths are rewarded with a peaceful day by the sea.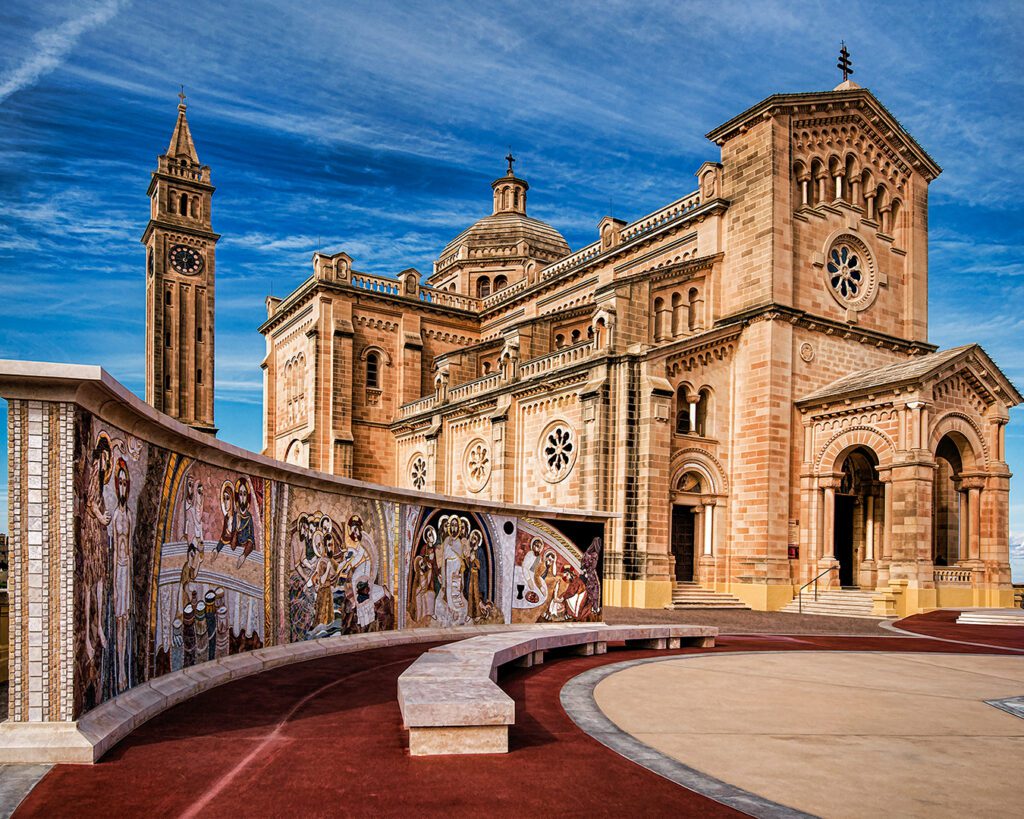 An architectural masterpiece built in an isolated site in the island of Gozo, in the valley between the villages of Gharb and Ghammar. The sanctuary of Ta Pinu is a shrine to Our Lady of Ta' Pinu, that welcomes all the visitors who wish to pray or simply admire the splendid sculptures and craftsmanship of designs on the Maltese stone inside the church.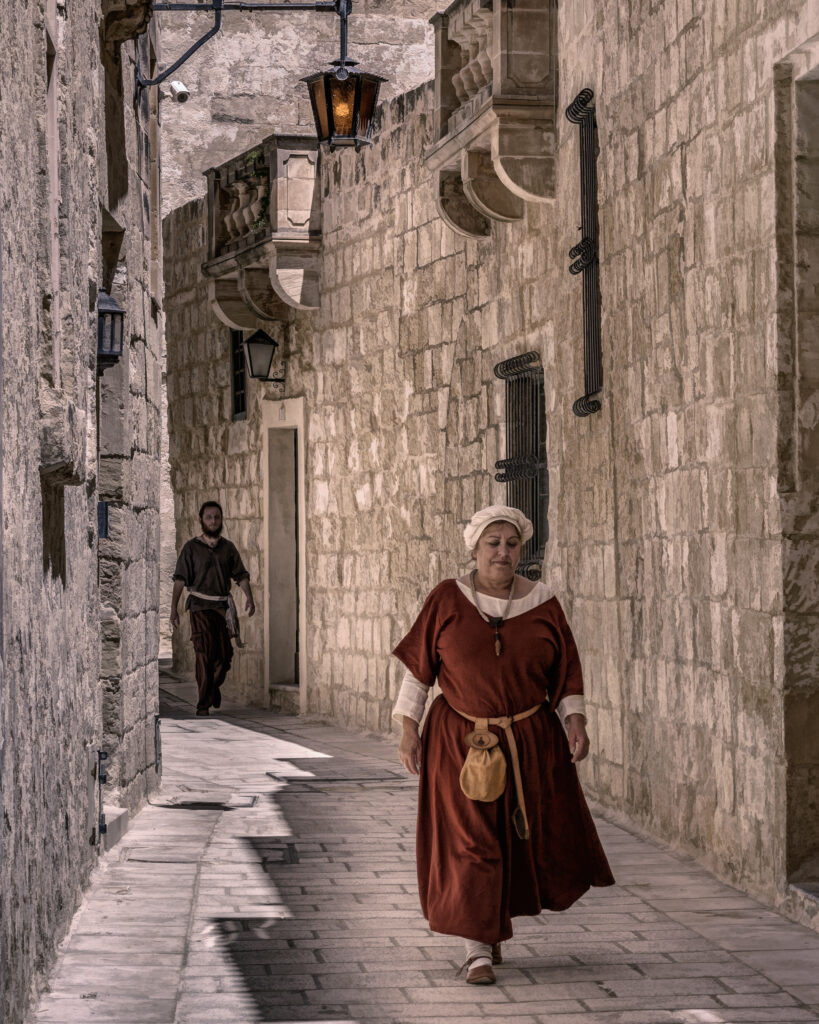 A former capital city of Malta, Mdina is one of Europe's finest examples of an ancient walled city and extraordinary in its mix of medieval and baroque architecture. Dubbed the 'Silent City' due to its quiet streets and strict vehicle restrictions, entering Mdina is like stepping back in time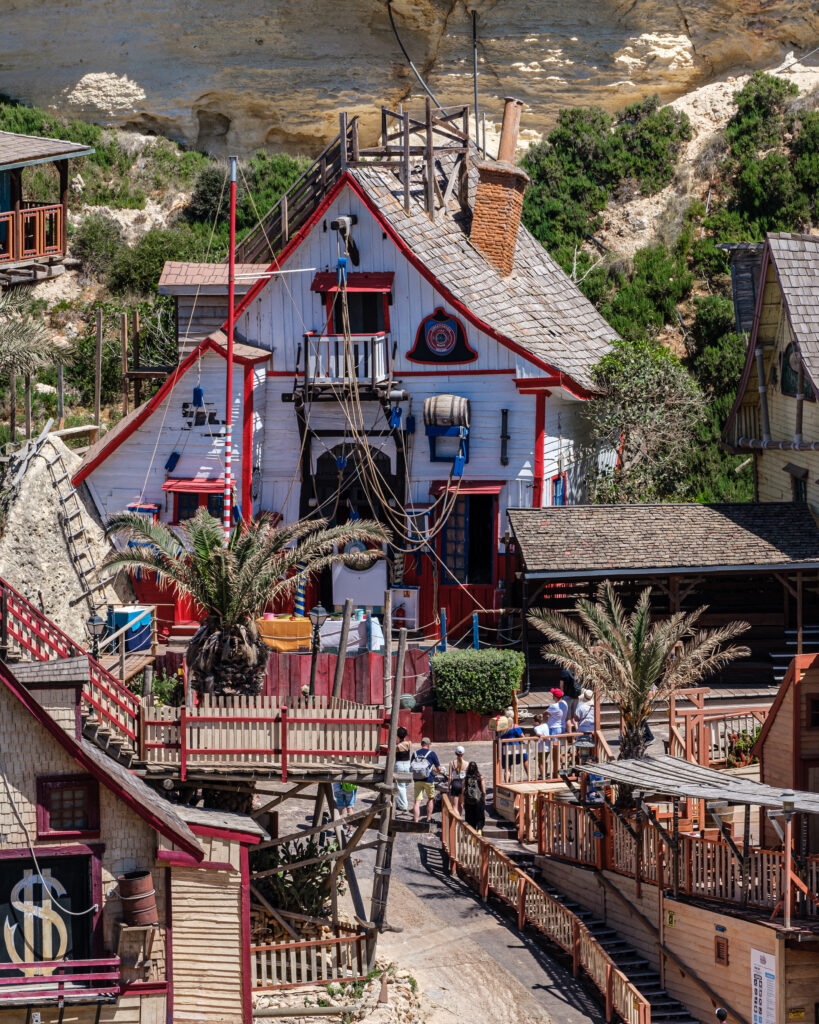 Guaranteed to go down a treat with all the family, Popeye's village is more than just a day out, it's an experience as well! If exploring the amazing stilt huts built specially for the 1979 film isn't enough to bring a smile to everyone's faces, then the countless other delights it has to offer surely will!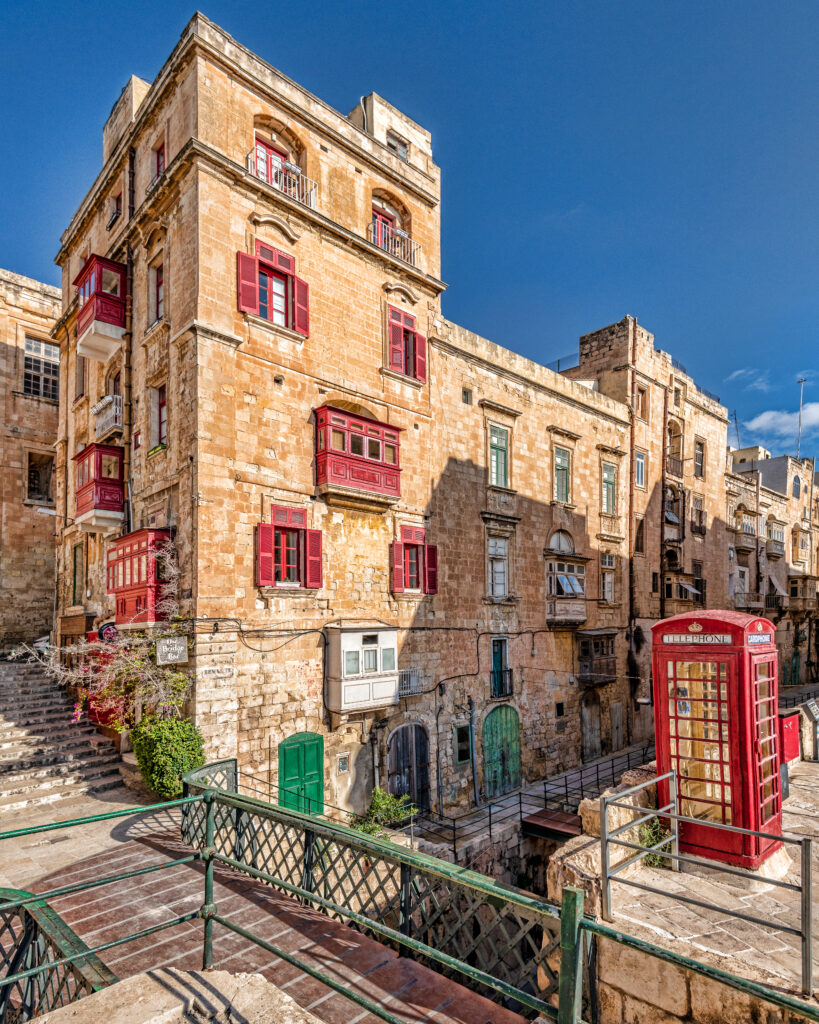 Valletta is a masterpiece of the Baroque, a European Art City and a World Heritage City. Today, it is one of the most concentrated historic areas in the world. The city is busy by day, yet retains a timeless atmosphere. The grid of narrow streets boasts some of Europe's finest art works, churches and palaces.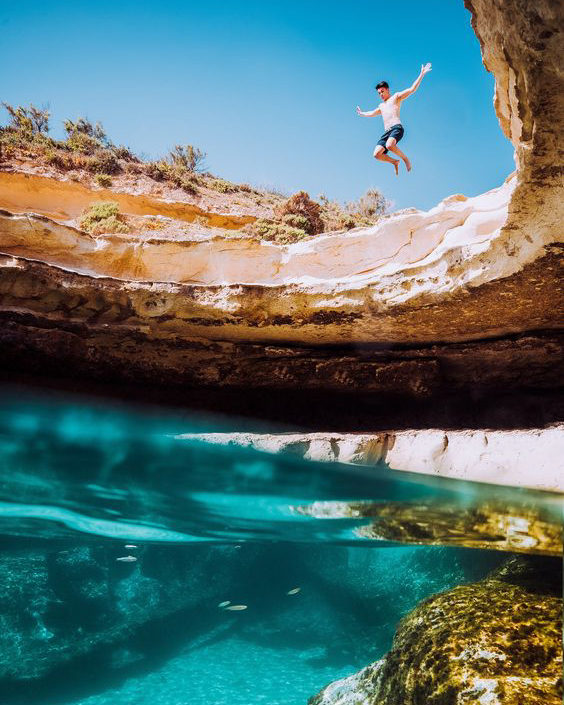 St. Peter's Pool is one of the most beautiful and stunning natural swimming pools in Malta and is located close to Marsaxlokk at the tip of Delimara Point in the southwest of Malta. The sea at St. Peters Pool is crystal clear with an amazing azure and light green colors and offers excellent snorkelling opportunities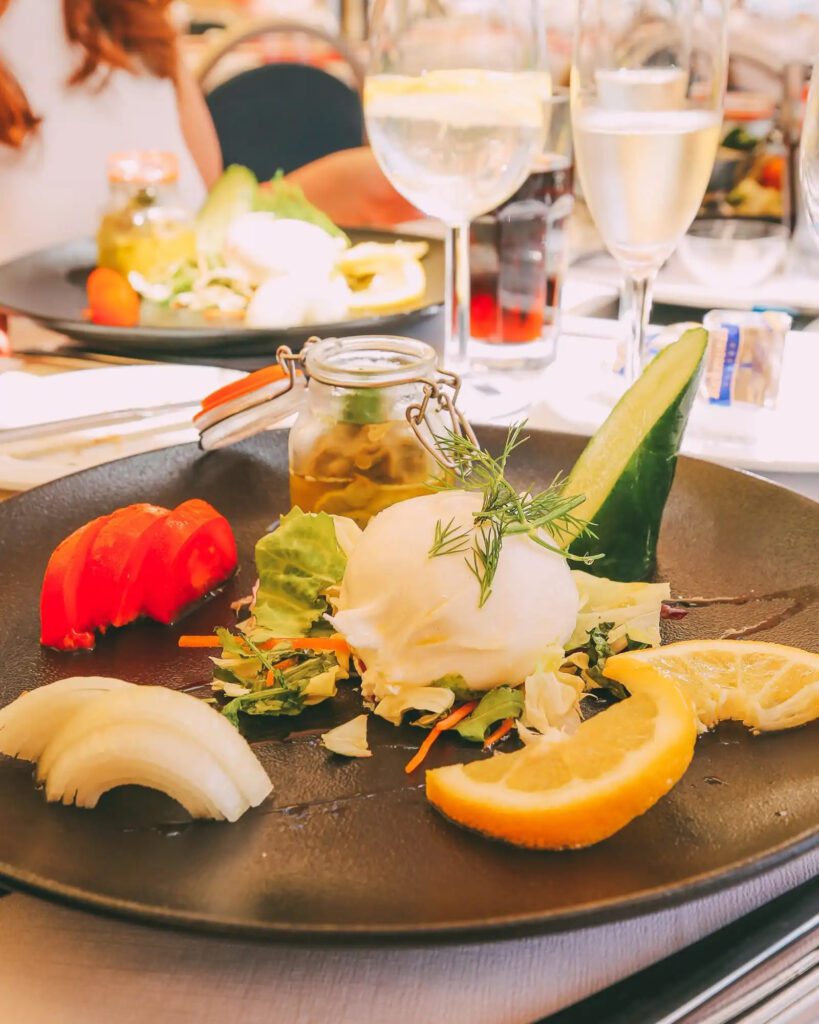 Did you know that Malta has 5 Michelin-starred restaurants? The island was recognised as a culinary hub by Michelin when it was included in the Michelin guide of 2020.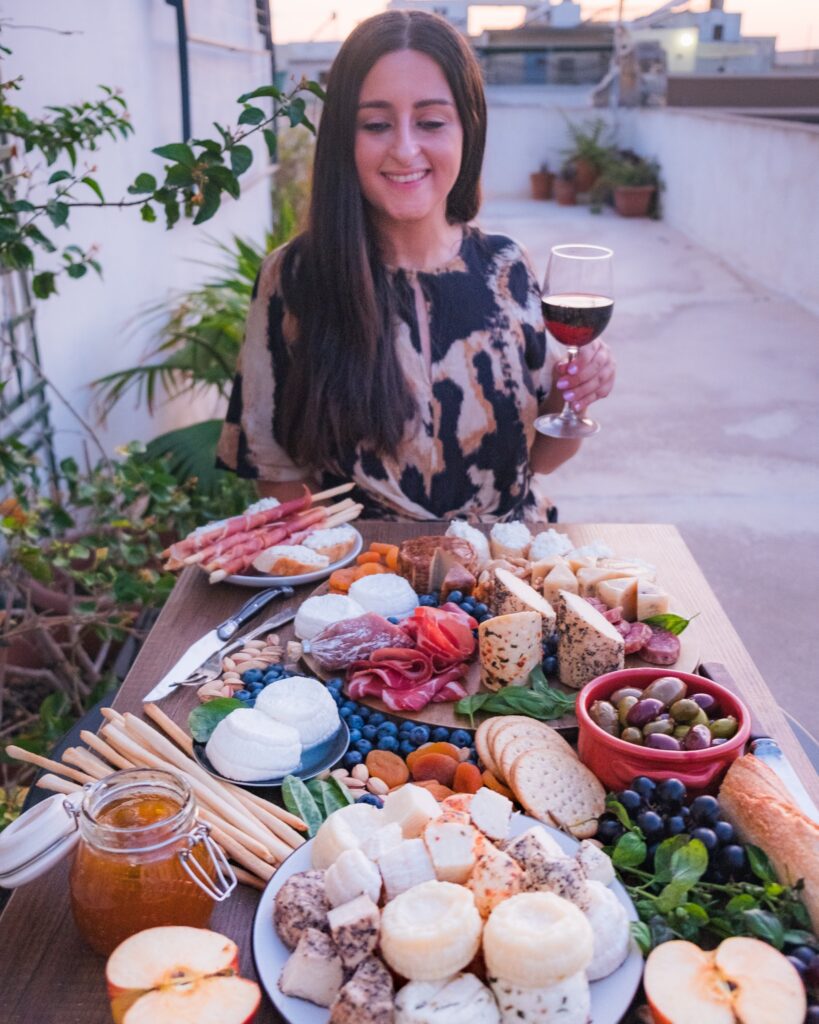 Traditional Maltese food is rustic and based on the seasons. Look out for Lampuki Pie (fish pie), Rabbit Stew, Bragioli (beef olives), Kapunata, (Maltese version of ratatouille), and widow's soup, which includes a small round of Gbejniet (sheep or goat's cheese). On most food shop counters, you'll see Bigilla, a thick pate of broad beans with garlic. The snacks that must be tried are 'hobz biz-zejt' (round of bread dipped in olive oil, rubbed with ripe tomatoes and filled with a mix of tuna, onion, garlic, tomatoes and capers) and pastizzi (flaky pastry parcel filled with ricotta or mushy peas).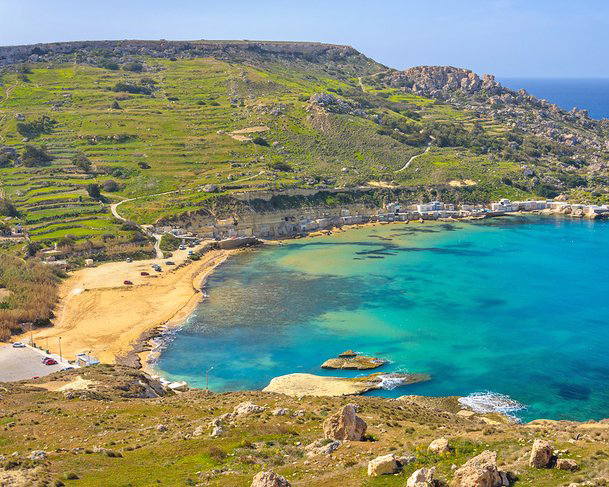 Located in the western part of the island and nestled between clay slops and limestone cliffs, Ġnejna Beach is one of the most picturesque sandy beaches in Malta, boasting unique natural surroundings, and a quieter, more secluded setting than other nearby beaches.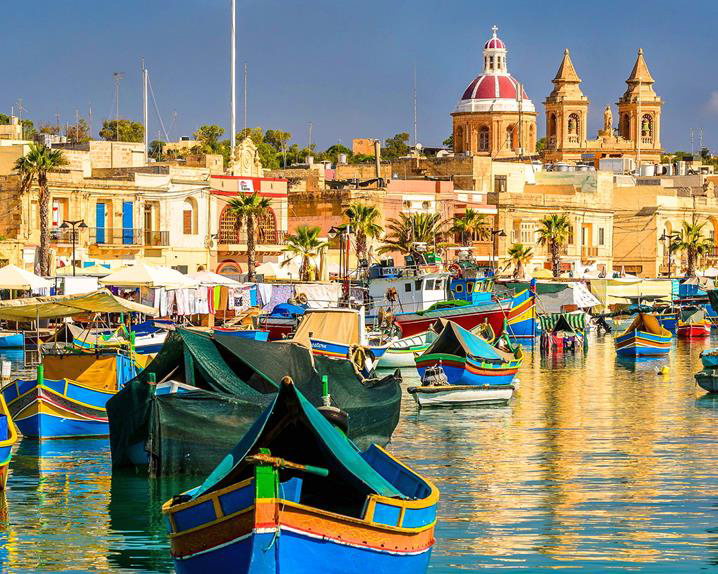 Marsaxlokk is the foremost fishing village and, perhaps, the most picturesque seaside locality in Malta. Here one can admire the small fishing craft, the 'Luzzu' and 'Kajikk' painted in vivid colours of red, yellow, green and blue, floating lightly on the calm waters of the bay. Restaurants in Marsaxlook are local champions of seafood and in the local daily open market you'll find interesting souvenir stalls and other local products like honey and jam.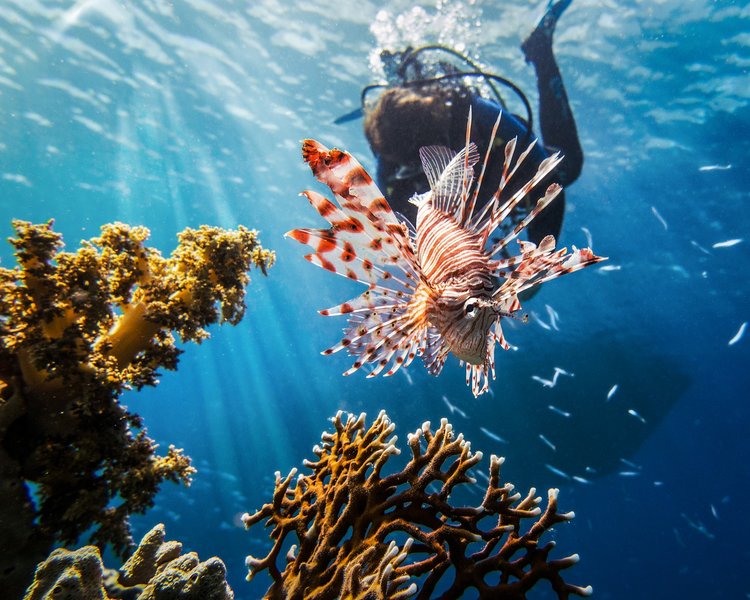 Cirkewwa is one of the most visited scuba diving sites in Malta. It is located on the north west coast. There is something for everyone to dive in Cirkewwa; an easy shallow training area (Susie's Pool) and Madonna statue, two deep wrecks (Patrol Boat P29 and Tugboat Rozi), two beautiful natural arches (Right/Green Arch and Left/White Arch), and a wall reef with many swimthrough tunnels/caves.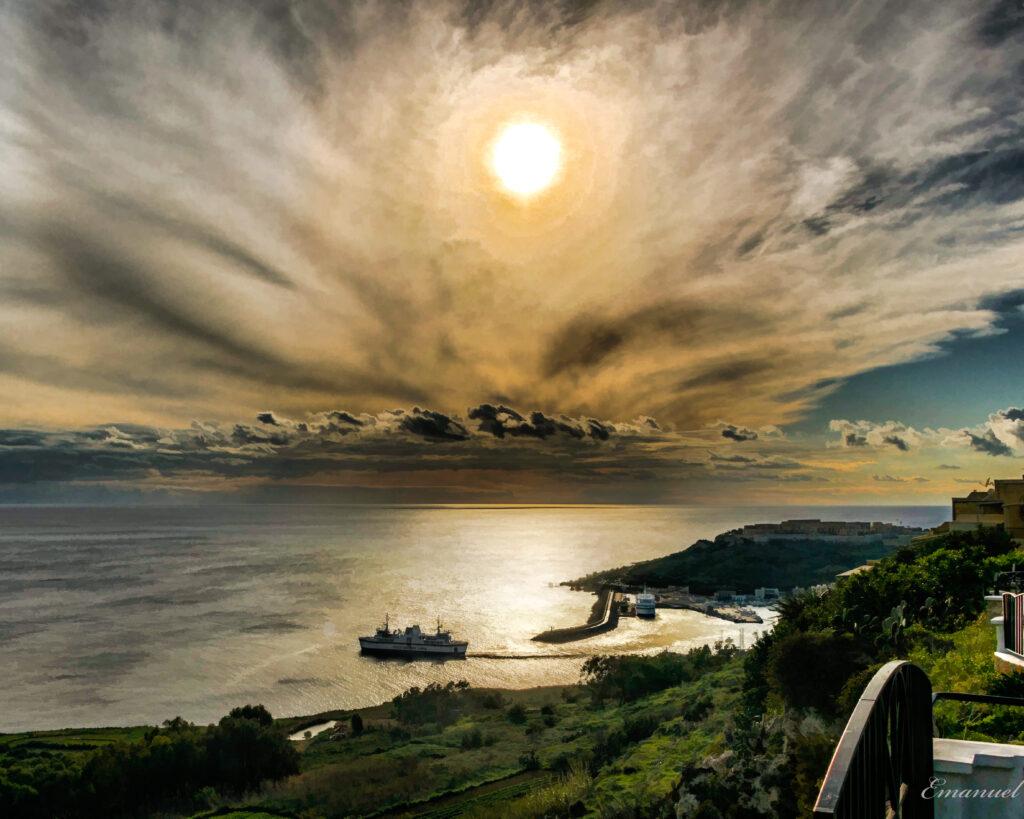 Getting to Gozo is easy using the Gozo ferry, or one of the Gozo fast ferry services. The main one departs from Ċirkewwa (at the Northernmost part of Malta) and sails to and from Gozo (in around 20 minutes) up to 74 times every day of the week. The fast ferry services offer dozens of daily crossings taking roughly 45 minutes from Valletta. Make sure to keep your camera handy during the crossing – the scenery is breathtaking, including views of Comino.
Ħal Saflieni Hypogeum is an outstanding underground burial complex that bears testimony to a civilization that has disappeared. It was in use between 4000 BC and 1500BC. Covering a remarkable 500 square metres, it was amongst the first Maltese entries on the UNESCO World Heritage List together with the Ġgantija Megalithic Site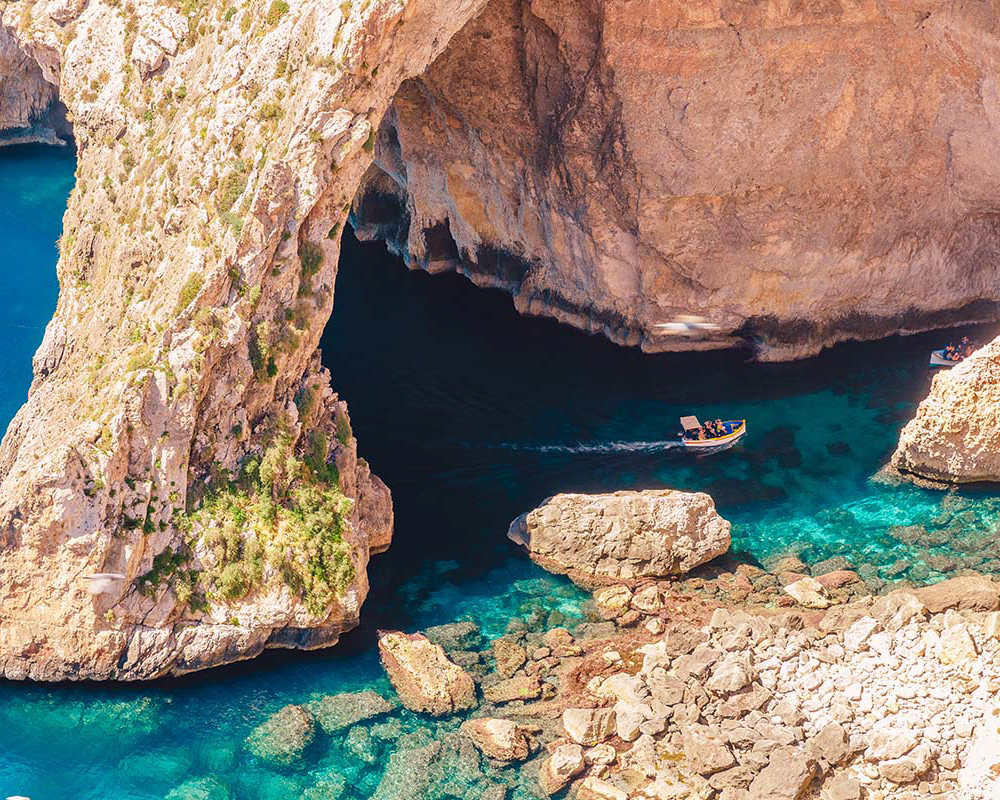 Quite of a natural wonder, the splendid Blue Grotto is a complex of sea caves along the Southeastern part of Malta, boasting the most stunning views and clearest waters the Maltese Islands have to offer. The reflection of sunlight on the white sandy seafloor lights up the caves in bright blue hues and the water mirrors the brilliant phosphorescent colours of the underwater flora. Absolutely breathtaking in every way, a visit to the Blue Grotto or a boat trip around the caves is a bucket list must!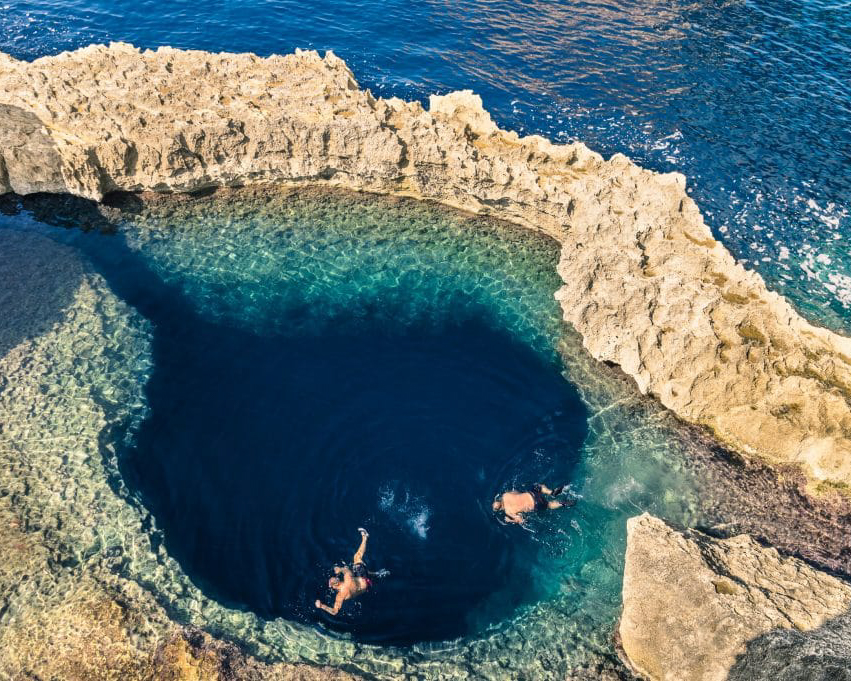 Blue Hole in Dwerja is probably the most famous scuba dive site in Malta, and one of the most beautiful dives of the Maltese Islands. This is nice place for swimming, snorkeling, and freediving too. A Blue Hole dive is usually combined with dives to the Azure Reef (former Azure Window) and Coral Gardens.
Bars & Pubs, St. Julian's
St. Julian's is a popular destination among younger tourists in Malta. In this town you'll find many hotels, cafes and places of recreation, including the Paceville suburb, known worldwide for clubbing and nightlife.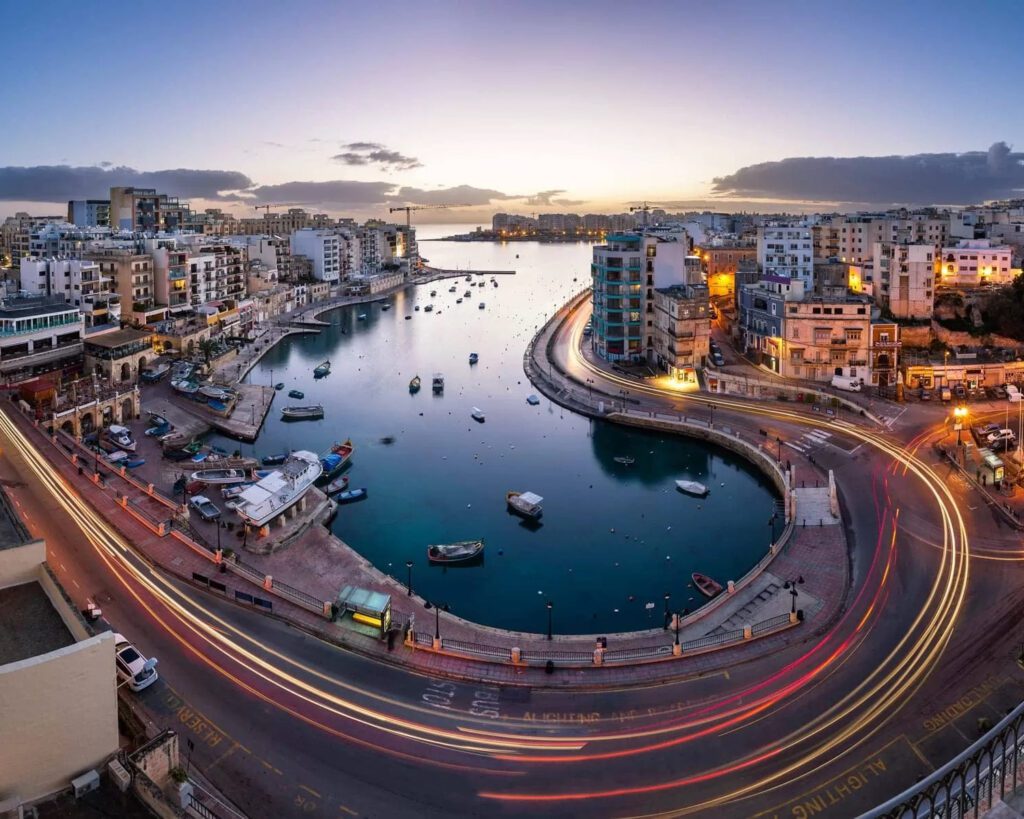 Spinola Bay, St. Julian's
The pearl of the town of St. Julian's is Spinola Bay (part of St. Julian's Bay). Spinola Bay is a busy place with colorful old buildings, modern places of rest, fashionable hotels and other interesting features. Take a walk along the bay promenade and enjoy the special atmosphere and hospitality of the locals.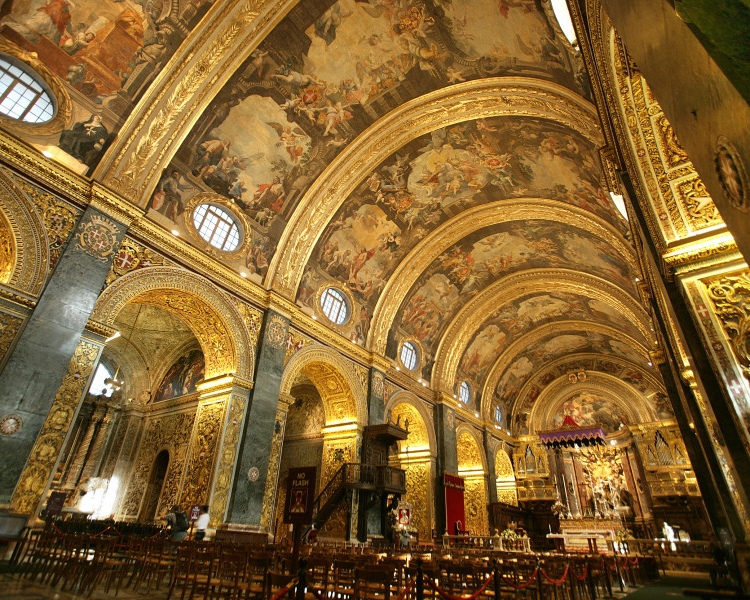 St. John's Cathedral, Valletta
The St. John's Co-Cathedral is a stunning example of Baroque architecture and should be at the top of your sightseeing itinerary for when you visit Malta's capital city of Valletta. The cathedral was built in the early days of the existence of Valletta, following the Great Siege. It helped to shape the country as we know it today and is steeped in the history and culture of Malta.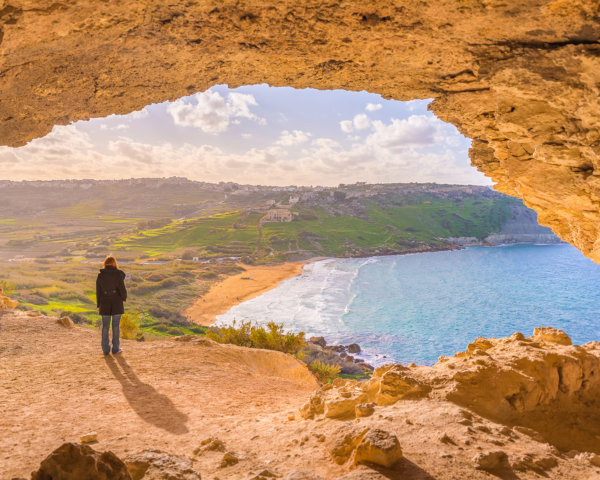 This is Gozo's, and arguably Malta's, best beach. A wide stretch of red sand, it is often referred to locally as "Ramla il-Ħamra" – the Red Sandy Beach! Ramla is a wonderful place to swim, snorkel and chill out in the sun. The area around the beach is wonderfully undeveloped; a true gem.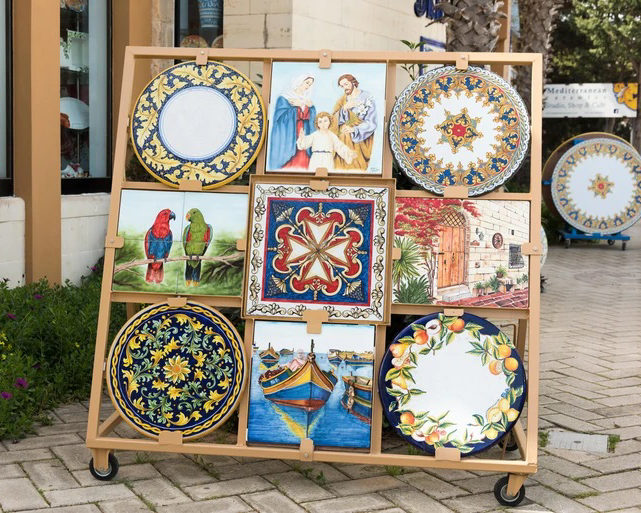 The crafts village in Ta' Qali is a very popular tourist attraction in Malta. Here, different kinds of crafts and beautiful artifacts are sold which are created by local experts. It offers a unique opportunities like watching craftsmen blowing and forming glass and visiting a goldsmiths filigree.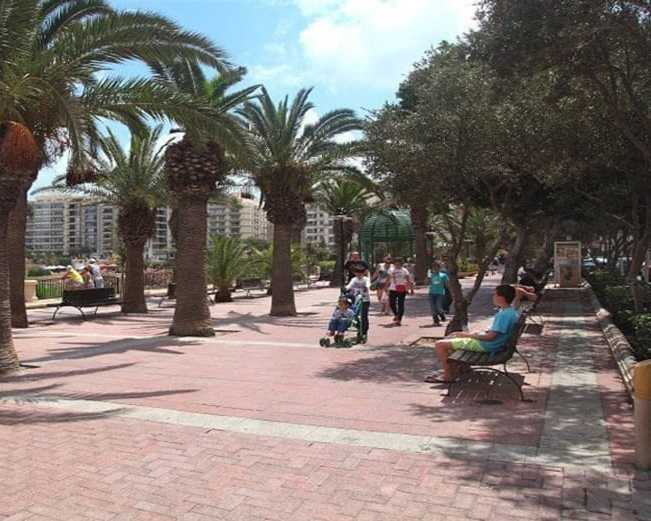 Sliema and St.Julian's are two of Malta's most lively towns and the best way to get to know these spots is by exploring the 6km promenade that connects them. Arguably Malta's most popular promenade, Sliema is the perfect place for a slow amble while enjoying the sea breeze. It's also tempting for regular pit stops for ice-cream, coffee, drinks, dinner – basically anything you feel like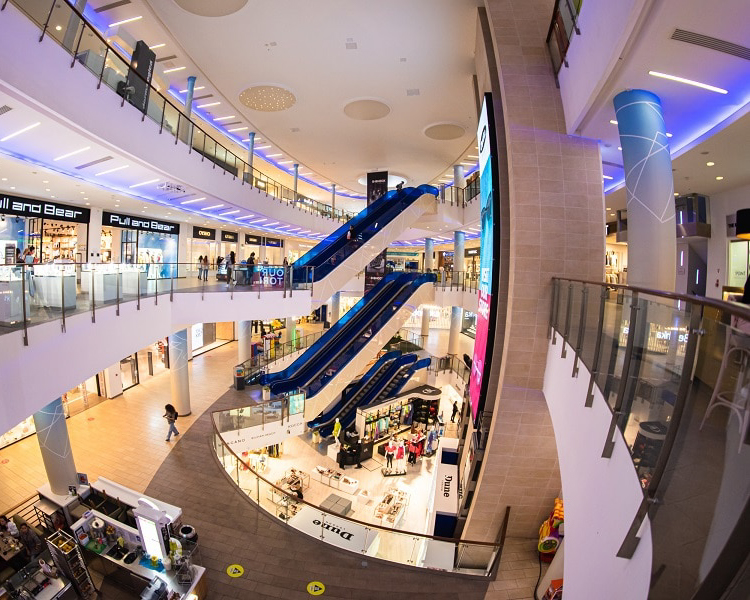 The Point Shopping Mall is one of Malta's favourite shopping destinations. Exuding a stunning five-star ambiance, The Point plays host to the largest concentration of exclusive brands in Malta, all conveniently located under one roof over a footprint that comprises some 15,000m2 of retail floor space. The complex attracts 2.5 million local and overseas visitors per year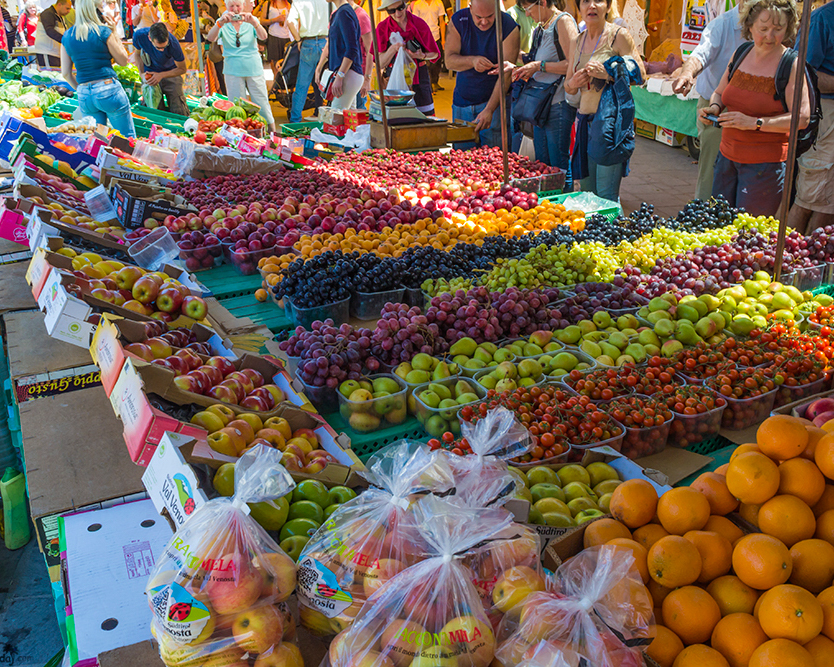 Tourists and locals alike make their way to this Sunday market to buy locally caught fresh fish and seafood, as well as everyday items, such as locally produced honey, fruit jam, wine, vegetables, souvenirs, and clothes. After a morning shopping at the market, you can make your way to one of the many seafood restaurants peppered across the picturesque bay for a delicious lunch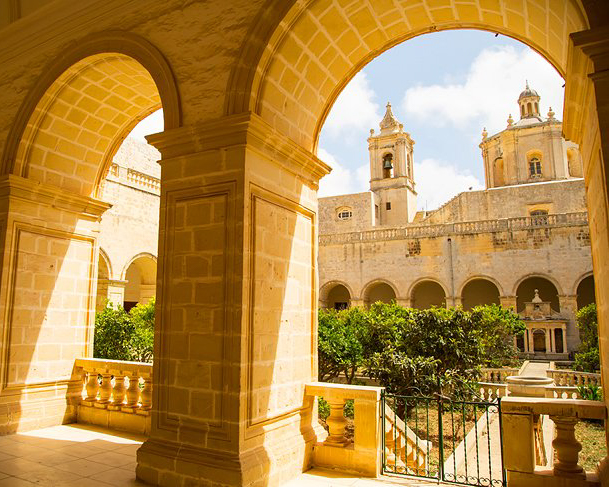 An awesome place to visit with some intriguing points of interest, lovely architecture, and a wonderful cafe culture. One can easily spend a leisurely day exploring this wonderful place. The main attractions are St. Paul's Catacombs, St. Paul's Church and Grotto and The Roman Villa.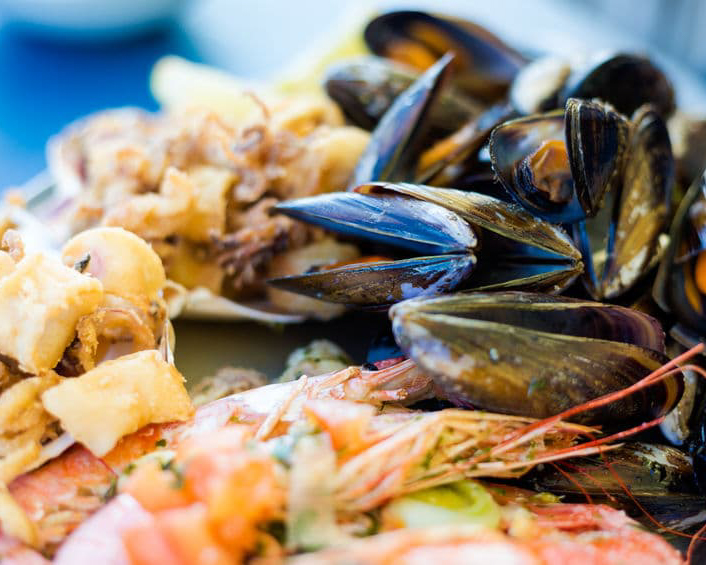 You should expect nothing less than the best Mediterranean cuisine! After all, Malta and her sister islands lie at the very heart of the Mediterranean Sea. Head down to the south of the island, to towns like Marsascala and Marsaxlokk and you'll find some of the best fish restaurants on the island. These are the localities where fisherman bring in their freshly-caught fish which are sold to surrounding restaurants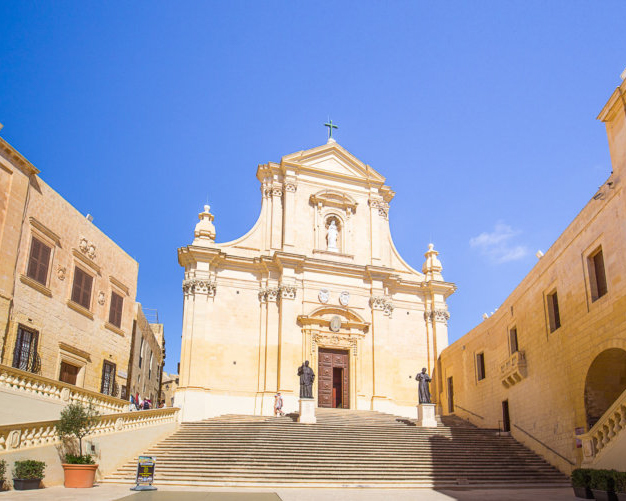 Towering high above Victoria, the capital city of Gozo, sits a majestic fortified town known locally as the Cittadella. This prominent landmark is the first thing you see in Victoria. This place is a true historical wonder that hosts various gorgeous spots entwined with legends.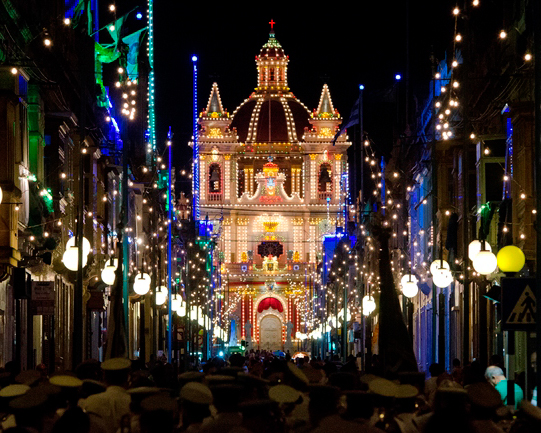 The Maltese Islands are a Catholic country in which religion and religious traditions play a great part in everyday life and local customs. One major tradition is the celebration of a village feast. Nearly every village in Malta has a feast of its own dedicated to a patron saint and it is usually the time of year where locals gather in the streets to celebrate. And while it is primarily a religious event, it doesn't mean it's not fun, giving the Maltese a perfect excuse for a party!
Malta's majestic Grand Harbour is one of the most spectacular ports in the world. A wide stretch of water separating the capital city of Valletta from the historic towns of Vittoriosa, Senglea and Cospicua, the harbour has been a hive of activity for over 2000 years. With its imposing fortifications and vast panorama, Grand Harbour is Malta's principal maritime gateway and a popular port-of-call for ships that are cruising the Med.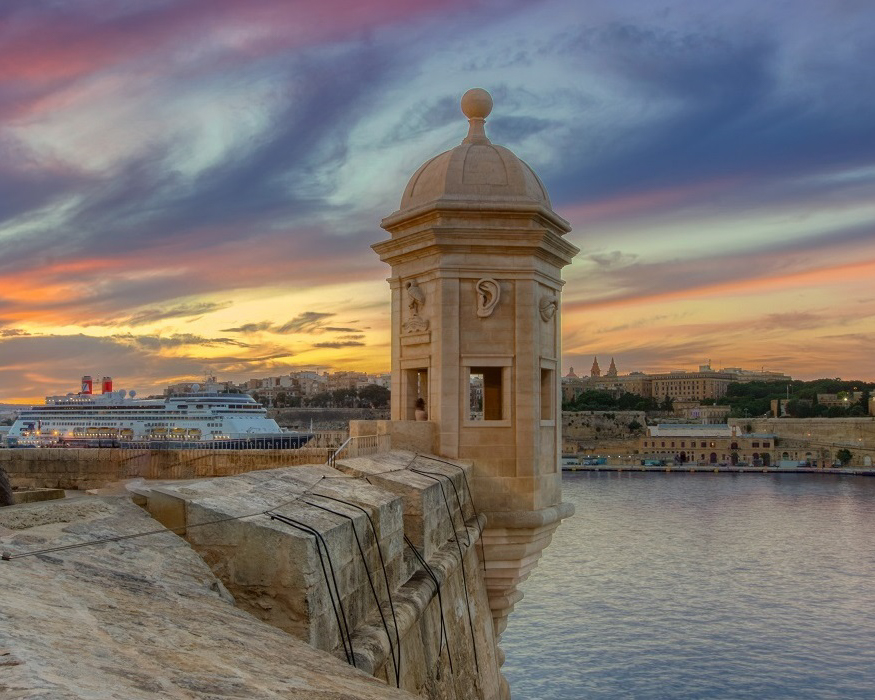 Like most of the walled cities of Malta, the way to truly appreciate Senglea is on foot. Visit the Church of St.Philip and that of Our Lady of Victories and head to the tip of the peninsula to enjoy the gardens and the wonderful views of the harbour from the famous Gardjola (pictured). Several streets in Senglea have steps which lead down to its most stunning area… the waterfront and the marina, where you can enjoy a variety of bars and restaurants.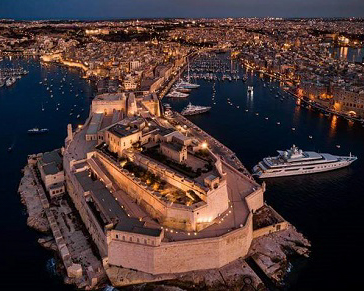 Fort St Angelo is the heart of the Grand Harbour, the most epic setting in the country, a spectacular architectural monument, historically the key to Malta, the flagship of Maltese fortifications, and an irreplaceable icon in Malta's identity. No other fortress has been engaged with the same intensity in the shaping of Malta's destiny as Fort St Angelo. Nowadays, it stands as the boldest memorial of the strategic importance of the islands and of the innumerable lives sacrificed for their dominion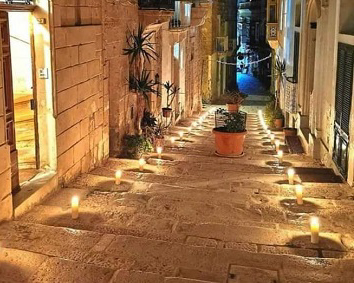 Birgu, or Cittá Vittoriosa is one of the oldest cities on the Island. To this day, the city walls and the buildings within Birgu ooze character. When wandering within the city walls, look out for the plaques which indicate their historical importance to curious explorers. Do take the time to visit one or more of the several museums, of which the notable Inquisitor's Palace is the most impressive; and take pleasure in simply walking around its immaculate, narrow streets and mesmerizing network of beautiful alleys.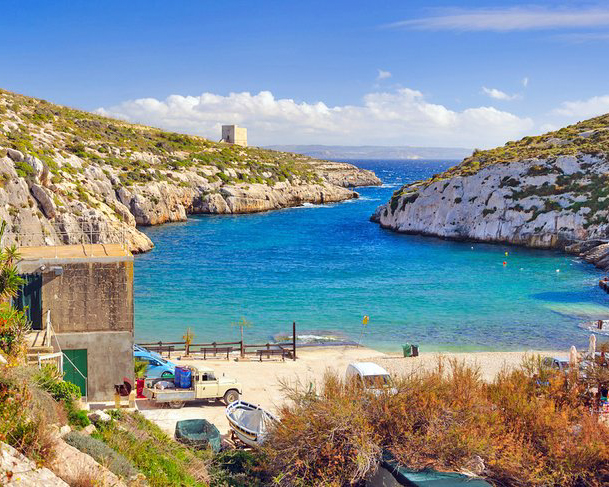 A delightful pebbly beach flanked by steep rock on either side, access to the sea is easy in this gem of bay. And when you do take the plunge, you won't be disappointed, as its blue waters, bursting with marine life offer ideal conditions for snorkeling, diving, and photography. Despite receiving recognition as the backdrop for the film 'By the Sea', the beach has not lost its blissful tranquility and is the ideal place to while away a lazy Gozitan afternoon!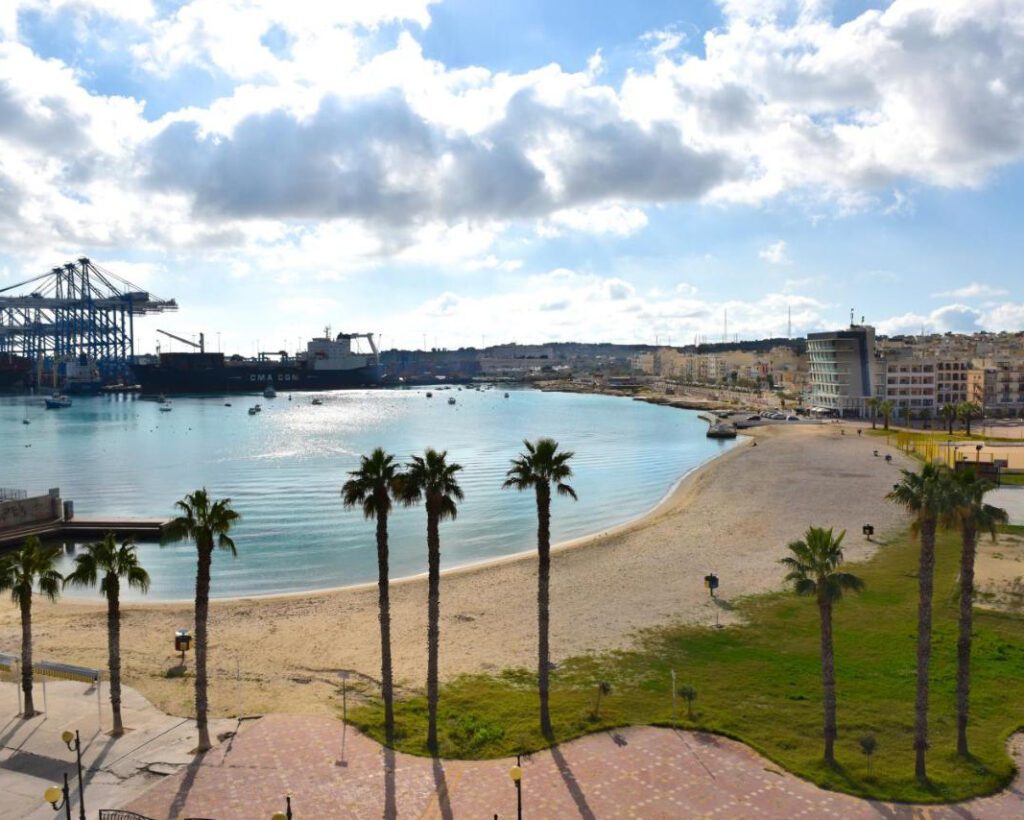 Very much living up to its name, Pretty Bay is a sandy beach situated in the seaside town of Birżebbuġa. With its vast expanse of yellow sand and gradual slope into the water, the beach is ideal for families. And with the added bonus of a playground and football pitch on site, there's certainly heaps to keep its younger visitors entertained! Conveniently situated mere metres away from a promenade dotted with shops, cafes and restaurants, you certainly won't have to walk far for refreshments. A glorious day at the seaside for one and all, charming Pretty Bay is certainly worth checking out!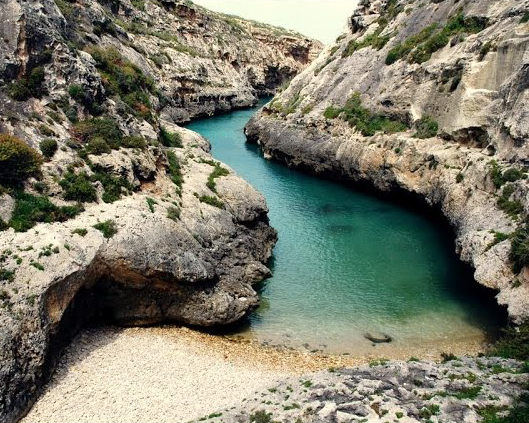 A lush valley on Gozo's picturesque North coast, Wied il-Għasri is one Malta's greatest seaside treasures. Blissfully secluded, the inlet is wedged between two high cliffs, and is known for its spectacular scenery, dramatic rock formations, and calm azure waters.A haven for those seeking a bit of seaside tranquility, the valley's small beach is ideal for sunbathing and relaxing, whilst its gradual pebbly slope offers easy access to the sea. Popular among divers and snorkelers, the Bay is home to a fascinating network of underwater caves and an abundance of marine life.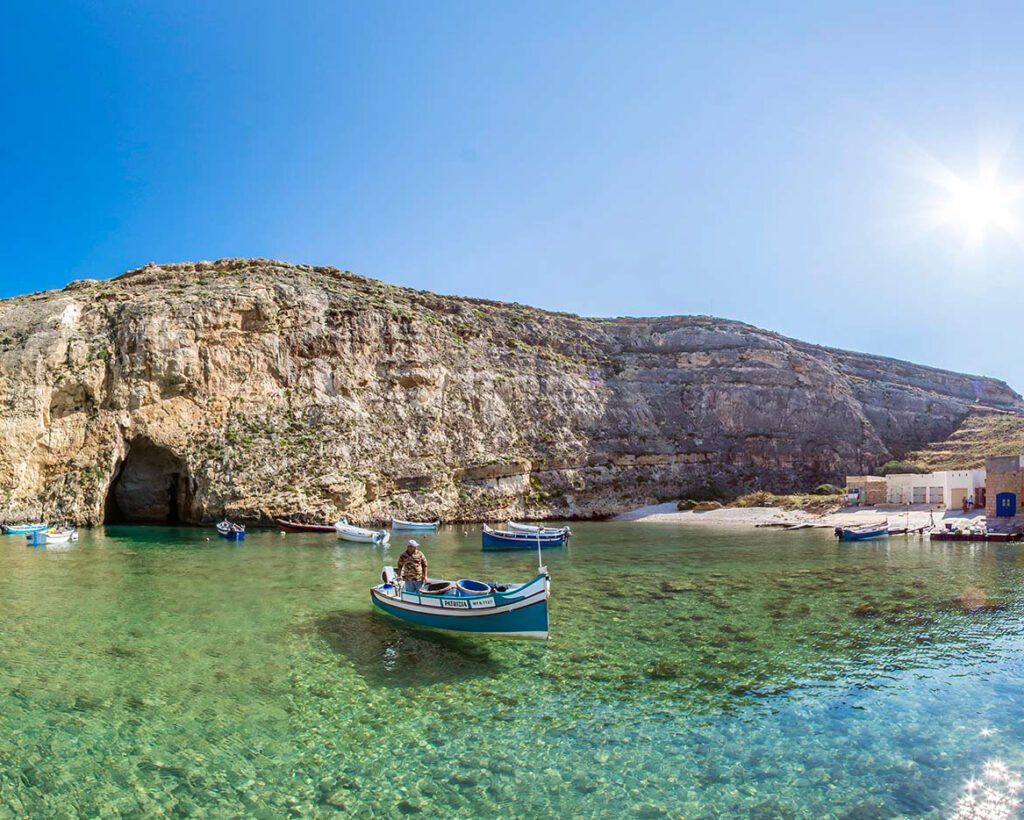 Dwerja Bay is another example of nature's raw magic and rugged beauty. Its dramatic coastal rock formations are more than photo-worthy, and it can be mesmerizing to watch the sea spill over the rocks. All of the surrounding habitat is a perfect blend of geology, flora, fauna and history. Here, you will also find one of Gozo's top dive-sites, known as the Blue Hole. If diving isn't for you, simply swim in the deep sea of the bay or the calm waters of the inland sea. Try finding a vantage point as the sun begins to set for an unforgettable view.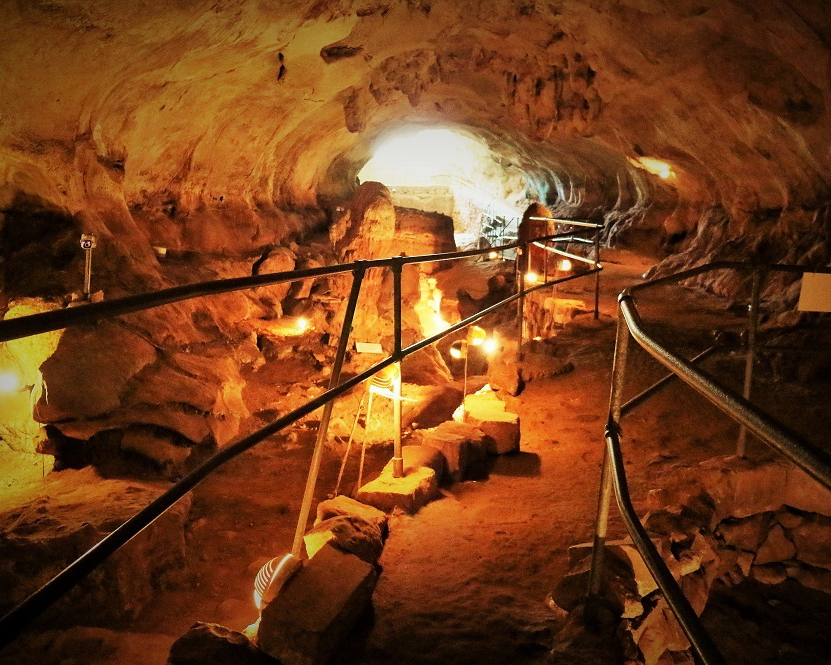 Malta's oldest prehistoric site of Ghar Dalam engages visitors to step back in time. Rows of ancient animal bones which were unearthed from Ghar Dalam cave are exhibited in a museum which still retains one of a handful Victorian style displays in Europe. No such animals have lived on the Maltese Islands for thousands of years. The bone remains of small-sized elephants and hippopotami are among the most notable exhibits. More bones of the Ice Age animals are still visible inside the cave.
Malta may be a small country, but it packs in plenty of diversity for hikers. Moderate terrain, clifftop trails taking in coastal and Mediterranean views and the opportunity to hike amid centuries of history make it a versatile destination for active travelers. And because the two main islands of Malta and Gozo are so compact, it's easy to get an early start on a half-day walk, and then be on the beach or taking in the heritage architecture of Valletta or Mdina later in the afternoon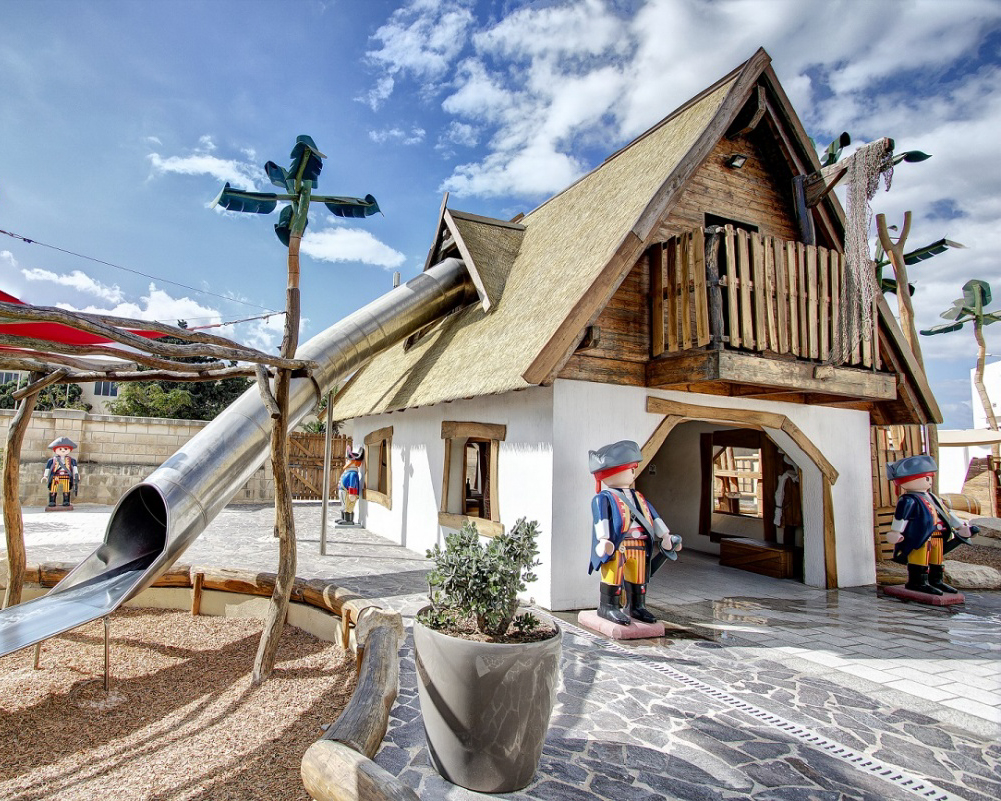 Playmobil Funpark, Hal Far
If you're searching for the perfect family day out, primarily where children learn through active play, look no further. Enjoy quality family time at Playmobil, one of Malta's favourite children's attractions. Kids can have buckets of fun in the indoor play area, with different themed oriented zones, including Police, Knights, Dolls Houses and many more, all of which are waiting for your children to enjoy. The indoor play area is sectioned for toddlers aged 1-3, as well as another area for those aged 4 and over.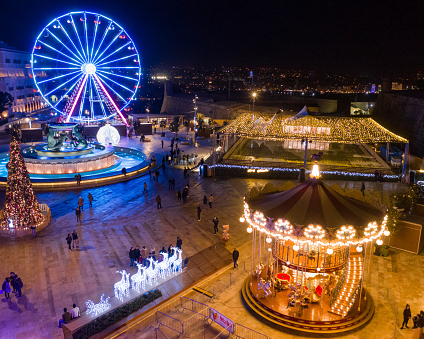 If you visit Malta during December you will find an abundance of Christmas activities. During this month all the Maltese houses, shops and streets will be decorated with Christmas trees, decorations and lights. You will find many Maltese people already buying their Christmas presents and preparing for the many feasts with family and friends. Prepare to embrace the spirit of Christmas in Malta by walking around Valletta which will be fully decorated and full of Maltese people having a lovely time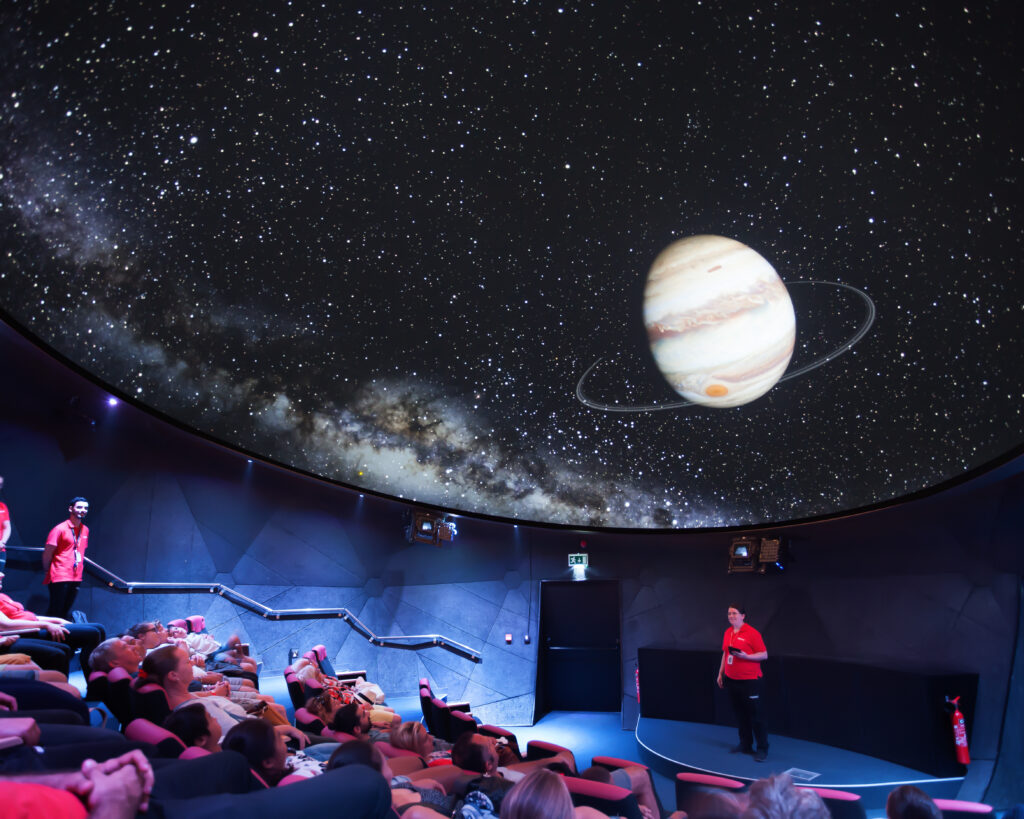 Esplora needs to be on your list of thing to do if you are planning a family holiday in Malta. From the moment you walk inside Esplora you just know the kids are going to have fun. You are treated with hands on exhibits from the moment you walk in. Esplora features 200+ indoor and outdoor interactive science exhibits, a Planetarium theatre hands-on workshops and engaging science shows in a safe and friendly environment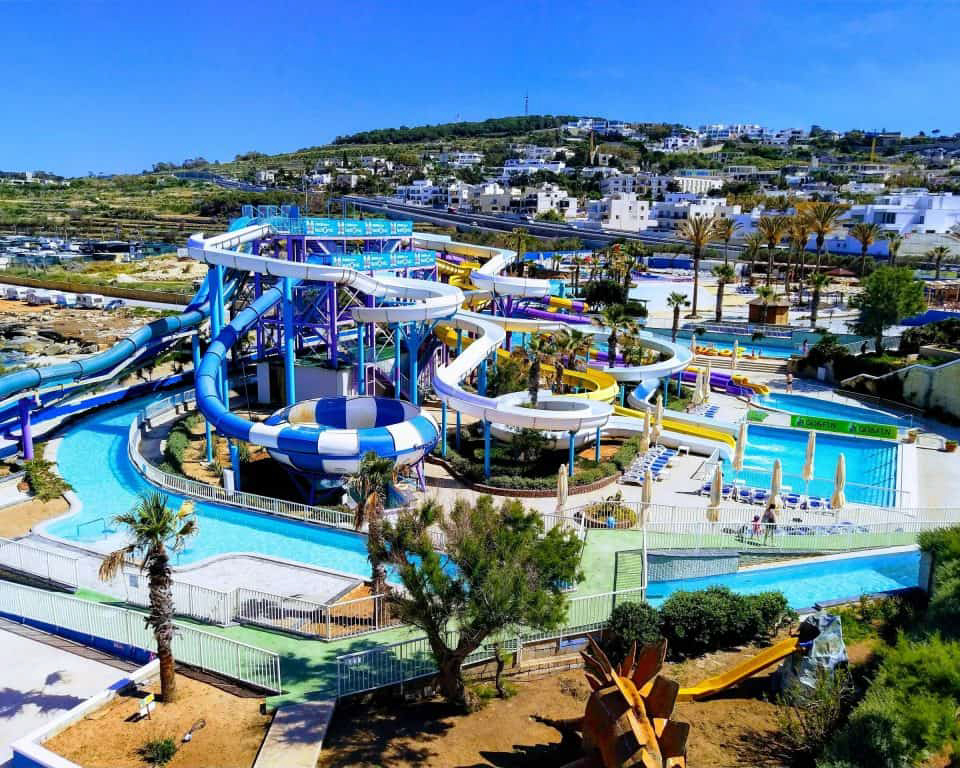 The Splash & Fun Water Park is one of several water parks in Malta, offering fun and adventure for all ages. The park includes several swimming pools, a wave pool, a lazy river and water slides, such as the Black Hole, a 120-meter long tube slide that drops from a height of 12 meters high. Activities are offered throughout the day for visitors of all ages, such as dancing, aqua aerobics, face painting and a variety of games and competitions both in and out of the water. In the evening, the park offers themed entertainment and on Sundays, it hosts a buffet lunch with live music.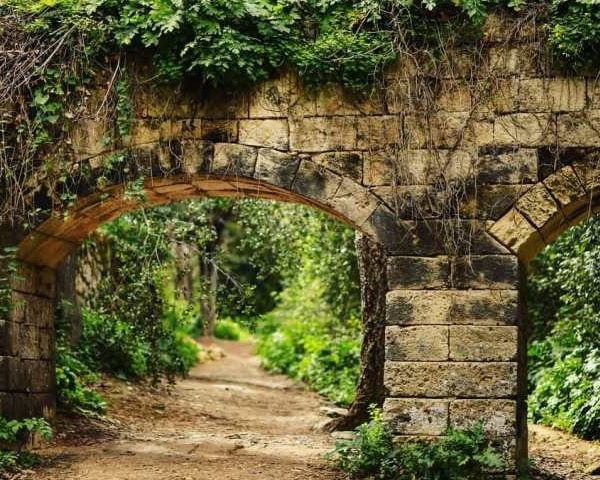 Buskett is one of the greenest areas in Malta: the gardens are also home to different type of trees such as orange, cactus, Mediterranean pines and cypress trees, bushes, shrubs and flowers. The garden also holds vineyards, olive and lemon groves. Buskett Gardens can be explored by following the several peaceful pathways around the gardens and is a very popular place for picnics and nature lovers who want to discover the flora and fauna.
Republic Street, Valletta
Any person who lives in Malta will tell you that Republic Street is one of Malta's most iconic streets. The 1-kilometre-long street is a cultural, commercial and judicial hub that's known for its vibrant identity and quintessentially Mediterranean atmosphere. It's home to a number of iconic buildings and squares, including City Gate, Freedom Square, the Maltese Parliament, Republic Square, the Grandmaster's Palace, Pjazza Teatru Rjal and St George's Square, to name but a few.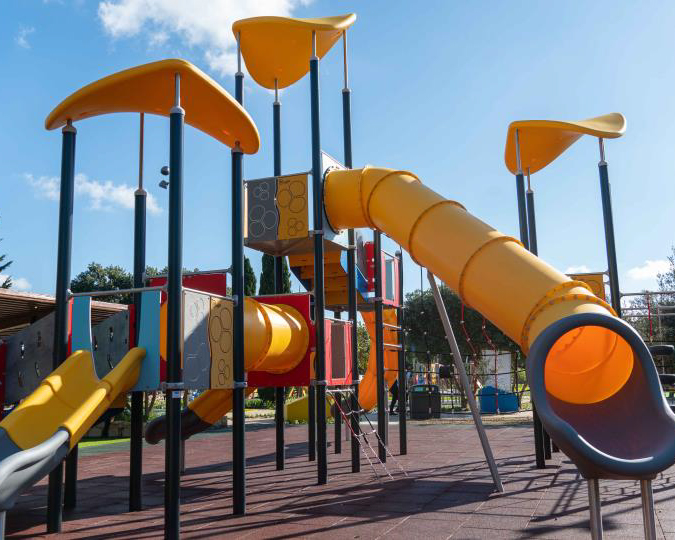 The Ta Qali Adventure Park is a recreational area, spanning 400m, for families with young children. It is flanked by a picnic area on one side and the Meridiana winery vineyards on the other. The Park is split into two distinct areas that are aimed at children of different age brackets. All of the playing areas are complemented with seating facilities for parents and accompanying adults. In addition, an amenity building houses a cafeteria and restrooms. The Park is also beautifully landscaped and provides a green environment to those who appreciate nature.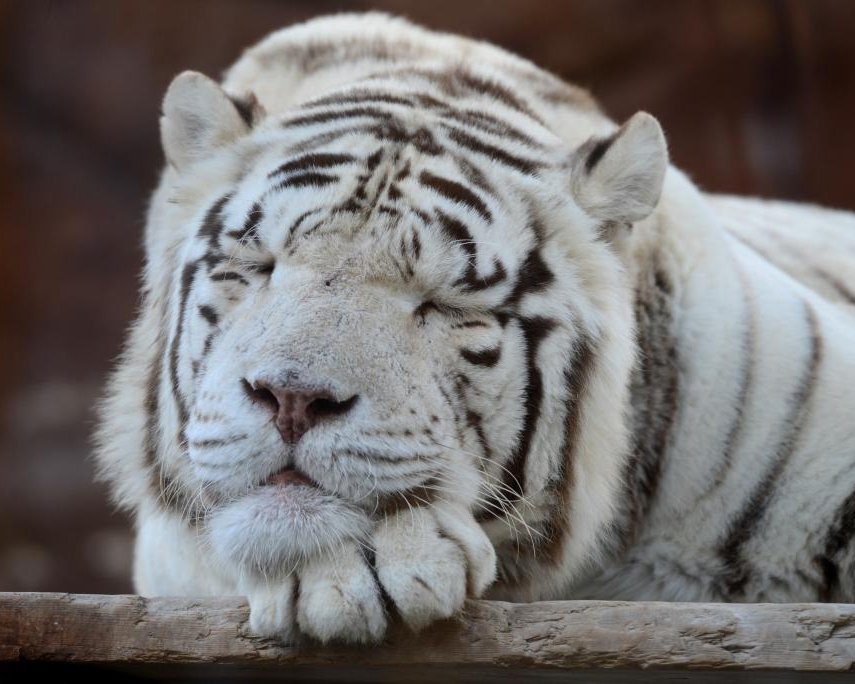 Wildlife Park in Rabat offers a unique experience to come up close to a number of animals. Home to a number of wild animals that are unique to Malta and include bears, lions, tigers, pumas and leopards apart from numerous monkeys and birds. Wildlife Park Malta is a paradise for any animal lover. Built and maintained to international standards, guests can also enjoy a meal in a unique setting under the gaze of Malta's very own lions and tigers.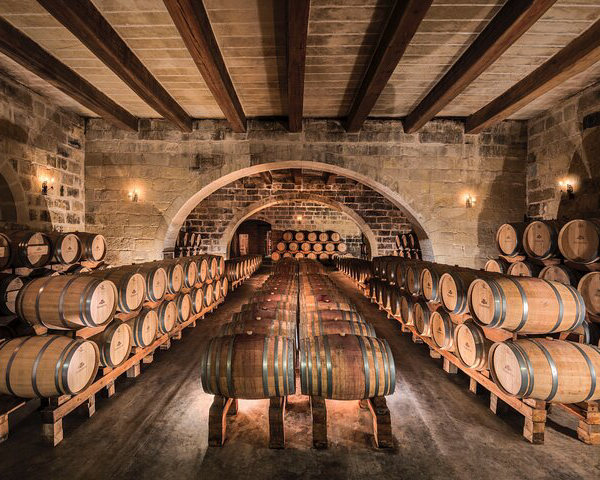 If wine is your hobby, passion or favourite accompaniment to a sociable meal, the Maltese Islands have plenty to offer. The main wineries organise guided tours and tastings. Depending on the season, tours cover the entire production from the initial fermentation through to the ageing process. They also include wine history museums and opportunities to taste and buy a variety of vintages.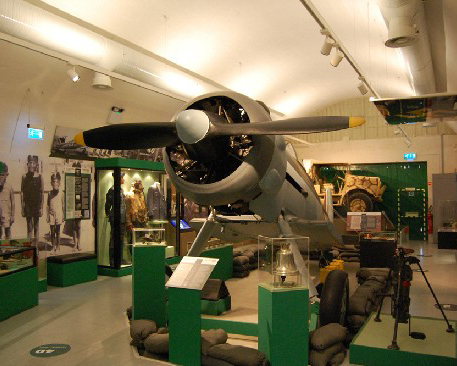 The National War Museum, housed within the fortified walls of Fort St. Elmo, houses a superb collection of artefacts. Displayed in a chronological manner, these artefacts narrate the military history of Malta from the early phases of the Bronze Age, around 2,500 B.C. when the first inhabitants arrived from Sicily, to Malta's EU Accession in 2004.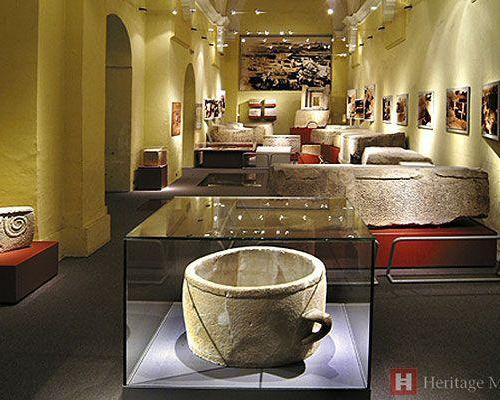 National Museum of Archaeology
A spectacular collection and an alluring experience of the Maltese Islands' prehistory and early history. With artefacts dating back from Malta's Neolithic period (5900-2500BC) up till the early Phoenician period (8th – 6th Century BC), the National Museum of Archaeology is definitely your first step to understanding the richness of the land you tread on, its people and their ancestors.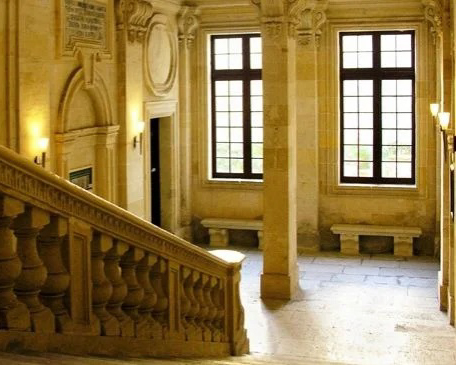 The Inquisitor's Palace is essentially both a historic house museum and the national ethnography museum. On its own merits, however, it may also be considered as a site since the building itself is an integral part of the experience being presented; a power-house of the Holy Roman Inquisition that dominated Malta for over 224 years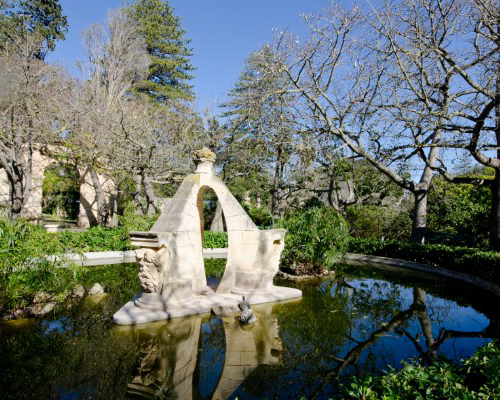 What better way to while an afternoon than visiting one of malta's most renowned gardens, catching site of buds blossoming in the patchwork flowerbeds, all augmented by a friendly hello from one of the resident peacocks. If this sounds like your cup of tea, don't miss San Anton Gardens. Nestled in the town of Attard sits this surprising walled oasis, a well-loved escape in this suburban neighborhood celebrated by tourists and locals alike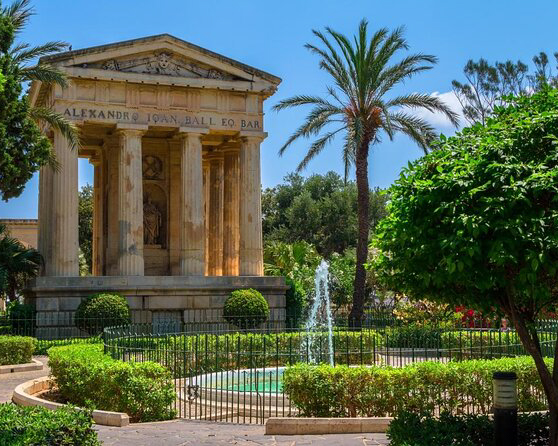 Wander among the sculptures, monuments, pathways and lush vegetation of Lower Barrakka Gardens in Valletta. This scenic spot on the waterfront sits on the bastions overlooking the Grand Harbor. Relax, learn about the city's history and enjoy some excellent views out to sea.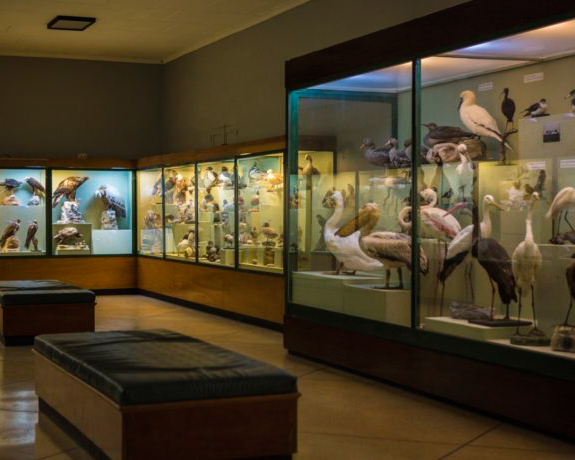 Museum of Natural History
The National Museum of Natural History is the national repository of biological specimens. Both life and earth sciences are represented in the museum, which has a particular focus on the Maltese Islands. The Museum is housed in the 18th century Magisterial Palace of Justice within the medieval walled city of Mdina. The museum represents themes such as human evolution, insects, birds and habitats and marine ecosystems.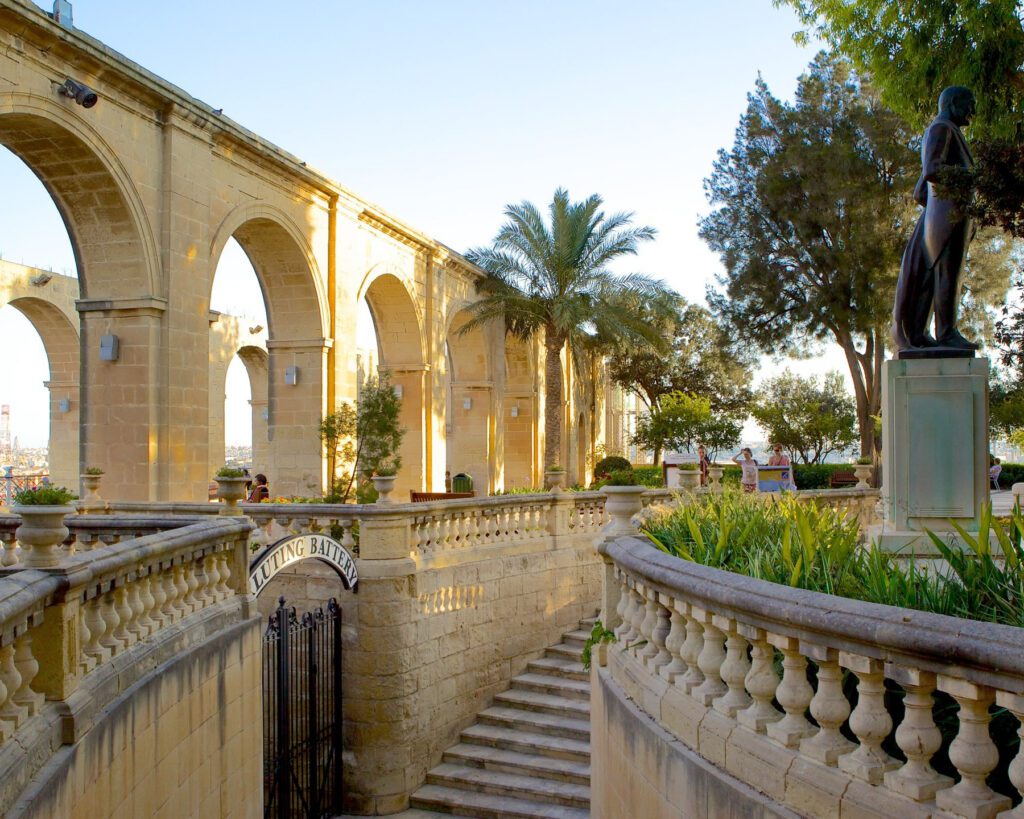 Renowned for its history, privileged scenery and beautiful surroundings, the Upper Barrakka Gardens offer some of the best views on the Island. The Gardens have a beautifully curated garden with seasonal flowers and plenty of spaces to sit to enjoy the area. Situated just off the famous Castille Square, one of Valletta's most iconic piazzas, the Upper Barrakka Gardens are one of the most visited places in Malta and admired by many for their beauty and rich history.